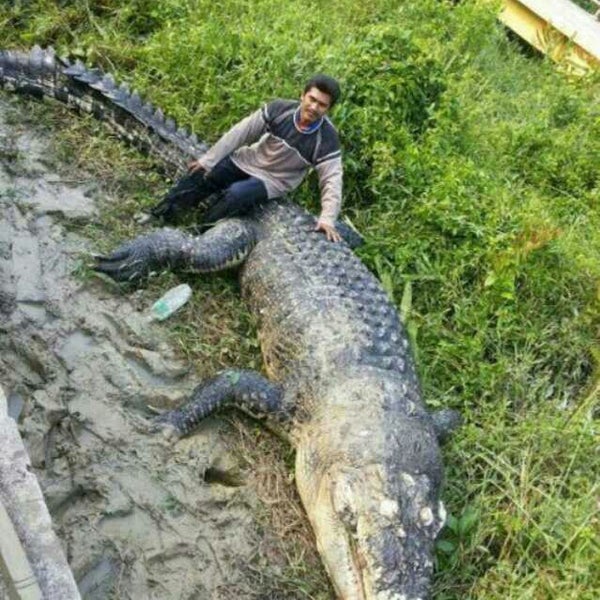 Massive 14-foot crocodile caught in Kuala Juru, Penang
NST
BUKIT MERTAJAM: A quarry worker had the shock of his life when he spotted a large saltwater crocodile crawling by the bushes near Sungai Sembilang in Kuala Juru, here today.
The man immediately alerted the Civil Defence Force and the Fire and Rescue Department, who arrived at the scene about 11am.
The teams proceeded to attempt to bring the animal under control, as a precautionary measure. They eventually managed to catch it about an hour later.
A Fire and Rescue Department spokesperson said the 14-foot reptile would be handed over to the Department Of Wildlife and National Parks for further action.
"We will hand over the crocodile to them so that they can release it back to its natural habitat," he said when contacted.