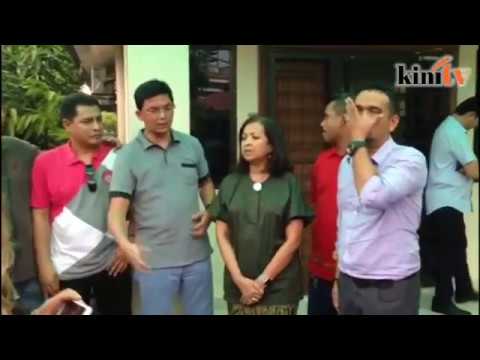 SIS office was not raided, police after staff involved in breach of trust case
NST
TEOH PEI YING
October 25, 2016
KUALA LUMPUR: The Sisters In Islam's (SIS) office was not raided by police this evening. The police were there to arrest a woman in relations to a probe on a breach of trust case.
Dang Wangi district police chief Assistant Commissioner Zainol Samah said the 5pm raid in Petaling Jaya was carried out based on a report lodged by the suspect's 32-year-old former employer on Sept 19.
Zainol said the raid was not related to SIS and its aim was to detain the suspect for further questioning.
"The suspect was previously working in the finance and administration department of the company involved where she was tasked to manage transactions and payments.
"The company had detected transactions from the company's PayPal account to two accounts belonging to the suspect," he said in a statement tonight.
The transactions amounting to RM207,563.24, took place between November 2013 and June 2015, at which time the suspect was still attached to the company.
He added the suspect was brought back to the district police headquarters to facilitate investigations under Section 408 of the Penal Code for breach of trust.
Meanwhile, SIS executive director Rozana Isa said there was misunderstanding during the afternoon raid.
SIS staff initially thought the police were there to raid SIS's office.
Rozana said she was away from the office when she received a call from the staff stating that the police were at the door.
"The staff had asked if the police had a warrant and they said they didn't. They wanted to speak to one of our staff and asked for her to come.
"The police were adamant and started making threats like breaking down the door. Our staff negotiated with them and asked them to wait for our lawyers to come but they got very impatient and told my staff that they were obstructing justice.
"In the end, it was clearly a misunderstanding. The police were not conducting a raid on SIS but they just wanted to speak with one of our staff on another matter.
"Even so, I informed them that the safety and security of SIS staff is paramount and they are my responsibility. Further, they were under specific instructions not to let anyone in until I get there," she said in a statement.