Nazir sees his father's determination in Mahathir
Published on Today 6:57 pm | Modified on Today 7:01 pm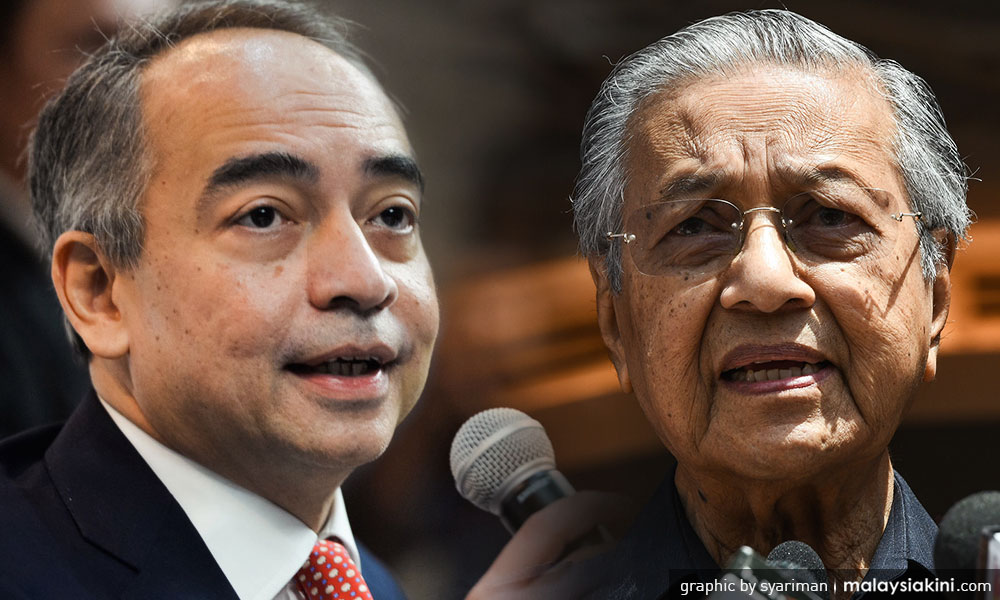 A+ A-

CIMB chairperson Nazir Abdul Razak sees his father's determination in newly sworn in Prime Minister Dr Mahathir Mohamad.

Nazir, the son of the third prime minister Abdul Razak Hussein, is the brother of former prime minister Najib Abdul Razak, who led BN/Alliance to its first defeat in 61 years in the May 9 general election.

"Mahathir has always gone to great lengths to praise his mentor Tun Razak (even at the height of tensions with Najib and Umno).

"Both of them share the same determination to nation-build to the best of their ability and limits of personal sacrifices," Nazir said in an Instagram posting.

He said no words could adequately describe Mahathir's journey back to his old office.

Mahathir, who was sworn in as the seventh prime minister yesterday, was also the country's fourth prime minister, from 1981 to 2003.

"Malaysia has also defied the odds and global trends with this peaceful transition of power in line with the will of the people - Malaysia, (a) new icon of democracy.

"I wish the new prime minister and his team every success in building the new Malaysia as envisaged in the Harapan manifesto," Nazir said.

He said Malaysia had needed a change in the past but could not do so due to vested interests.

"As I have argued ad nauseam, Malaysia needs major recalibration, but all attempts under the old order failed due to structural rigidities and vested interest. Now you can," he said.