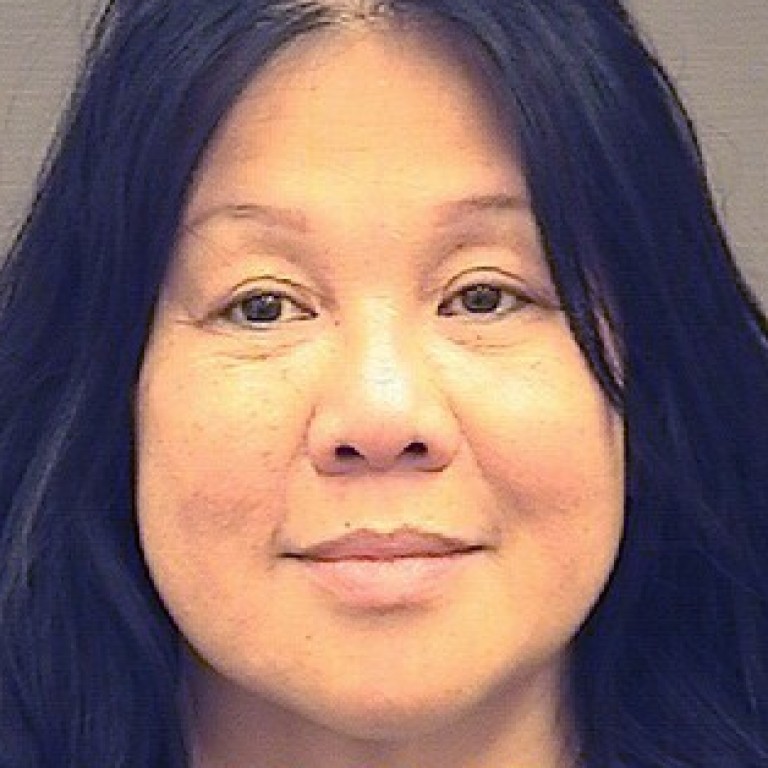 Malaysian woman who conned US athletes, execs jailed
FMT Reporters
-October 26, 2019 11:47 AM
Cheah Siew Im was described in court as a 'one-woman crime spree'. (File pic)
PETALING JAYA: A Malaysia-born con artist, who had stolen at least six identities and several fortunes in the last two decades, has been jailed for 51 months in the United States.
Cheah Siew Im, 59, would take on the personas of her roommates and nail technicians, then use those identities to profit from a series of scams from Virginia to California, the Washington Post reported.
Court records showed that Cheah entered the US from Malaysia on a visitor's visa under the name Lee Sau Hoong in 2001. The real Lee, the report said, is a homemaker in the suburbs of Kuala Lumpur who says she never met Cheah.
In court, a federal prosecutor described Cheah as "a one-woman crime spree". Another, in a sentencing motion, said she had "perfected the art of identity theft", the Post said.
It said the other names used by Cheah included Claudia Lee, Teresa Cheah, Cindy Tran and Cindy Lin
The report said Cheah convinced professional athletes and successful executives that she was the granddaughter of Singapore's first prime minister Lee Kuan Yew and a close friend of President Barack Obama.
They now believe the money they gave her for supposed investments in Ni­ger­ian oil and sporting busineses in Washington DC was spent on high-end cars, plastic surgery and designer handbags.
"Had we known she was not being honest about her real identity, age and criminal background, we never would have trusted her," a sports agent wrote in a letter to the court, according to the report.
Cheah pleaded guilty this year in Alexandria federal court, Virginia, to identity theft and fraud, after she was caught speeding through southwest Virginia in a Porsche with a driver's licence belonging to Lin, an old roommate.
Judge TS Ellis III jailed her for 51 months on Oct 4 but up to that date, her true identity was in question.
"I'm a little confused about what name to use for you," Ellis told Cheah, the report said.
When Cheah gave her name as Lee Sau Hoong – the identity she used to enter the US – and her lawyer said she was 66 years old, prosecutor Gordon Kromberg jumped up in objection, it said.
"She's not 66 years old, the woman whose identity she stole is 66 years old. She's 59," Kromberg said, according to the report. "Sau Hoong Lee is just another identity which she stole."
The Post said court records showed that Cheah's victims included a chef, a trainer, multiple manicurists and an appointee of a Virginia governor.
It said Cheah's victims described her as having "near-mystical powers of persuasion".
They spoke about how she was personable and affectionate. "She wowed them with her fancy cars and clothes and apparent connections to the wealthy and famous. But some said she soon became demanding and when challenged, cruel, threatening them with ruin," it said.
In a letter to the court, Alan Perez, who met Cheah in 2015, said: "She does not use guns, knives, or any other sort of physical weapon like many criminals.
"Language, and emotion are her weapons, and armed with them she can easily infiltrate the mind of anyone she wishes to prey upon."
The report said that when Cheah was arrested in 2017, she was living in a US$14,000-a-month high-rise on Santa Monica Boulevard, Los Angeles, leased under the name of a friend's unwitting mother.
According to court records, it said, Cheah had claimed various people allowed her to use their names and that she planned to pay them back for any debts she incurred.
It said that in a brief phone interview from jail, Cheah described the people who spoke against her as "not victims at all" and had "nothing to do with the situation" that put her behind bars.
"I don't think it's fair," she said.