BN confirms defections, accepts that Harapan will form Perak gov't
Yap Jia Hee
| Published on Today 2:20 pm | Modified on Today 4:05 pm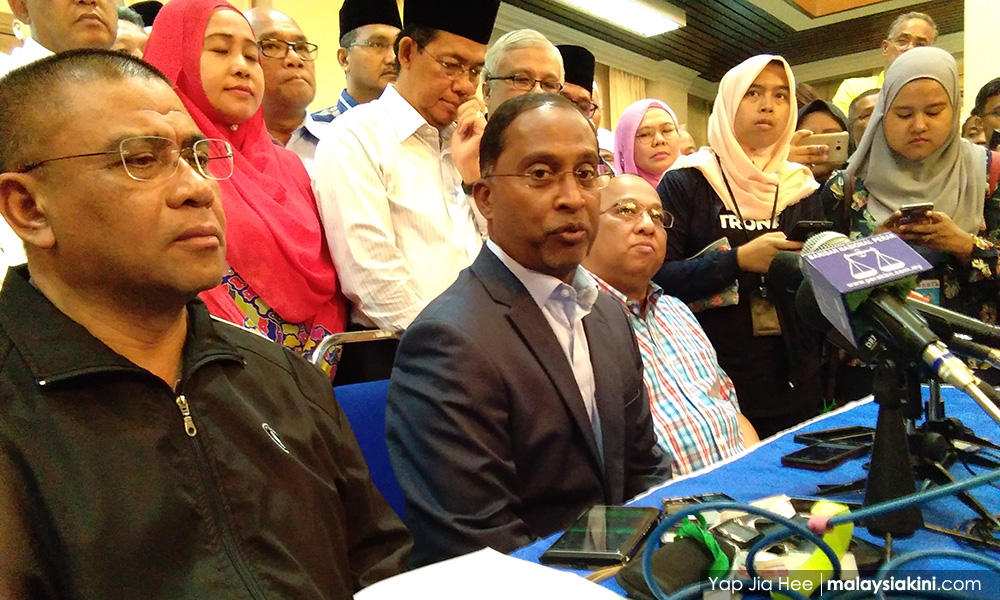 Perak BN chief and caretaker menteri besar Zambry Abd Kadir has confirmed the defections of two of its assemblypersons to Pakatan Harapan, giving the latter the majority in the state assembly.
"Perak BN accepts ruler Sultan Nazrin Shah's decision to let Harapan form the state government," he told a press conference today.
The defections were announced by Perak Harapan chief Ahmad Faizal Azumu earlier this afternoon, after leaders from the coalition met with the sultan at Istana Kinta.
"We have already obtained enough seats for a majority, and we will form the state government as soon as possible.
"We have obtained support from two BN assemblypersons, and thus we already have 31 state seats," he said.
In Wednesday's polls, Harapan won a total of 29 seats, one short of the 30 required to form a simple majority in the state assembly.
Before Harapan assemblypersons arrived at the palace at around 12pm, the sultan had
met with
three PAS assemblypersons. Zambry's vehicle was also seen entering the compound.
Ahmad Faizal refused to reveal the identities of the two BN assemblypersons who jumped ship, however.
He only stated that the sultan is pleased with the choice of 31 assemblypersons, and will decide when the swearing in ceremony for the menteri besar will be held.