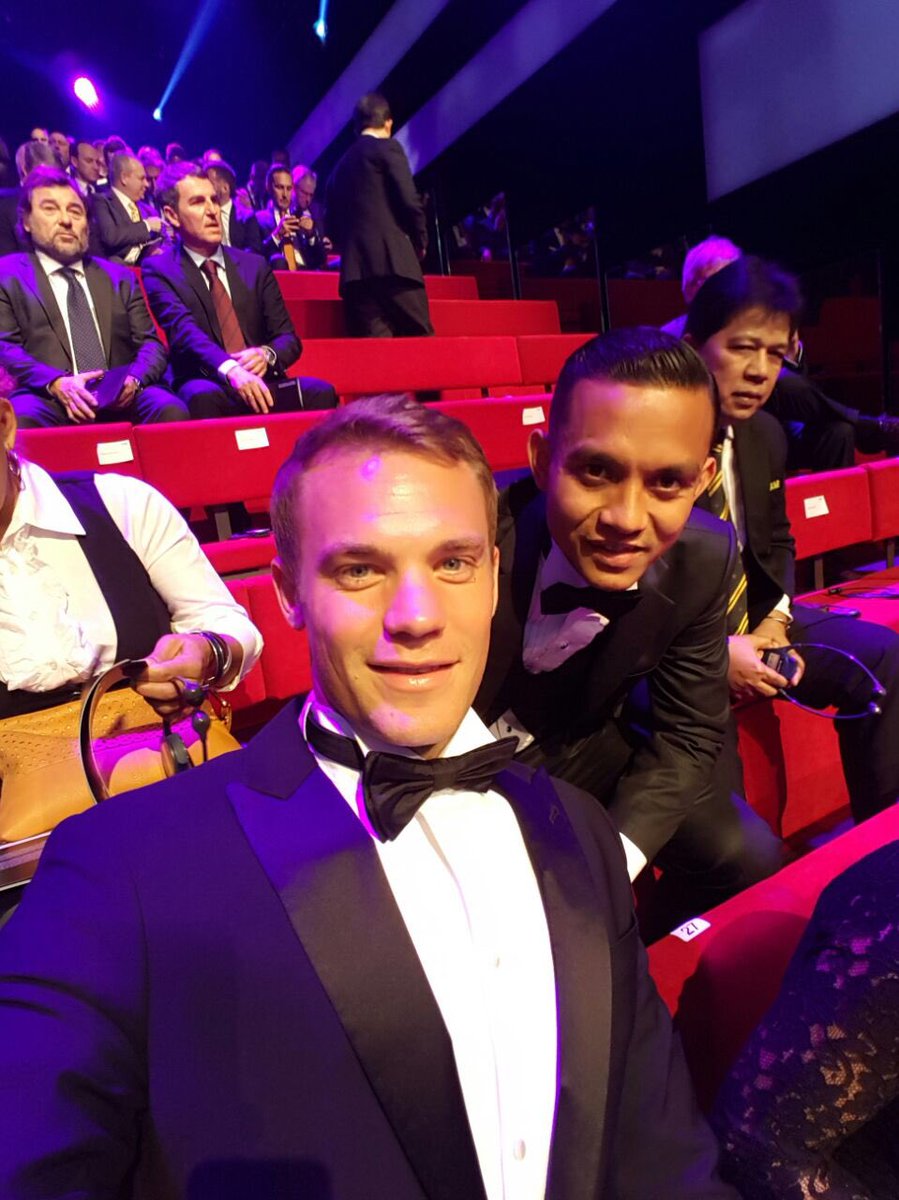 Malaysia's Mohd Faiz Subri Receiving The Puskas Award From Ronaldo of Brazil
KUALA LUMPUR: Thank you, Faiz, and thank you Malaysia!
Mohd Faiz Subri made football history when he became the first ever Malaysian to clinch the prestigious FIFA Puskas Award, presented to him at the star-studded 2016 FIFA Football Awards in Zurich tonight.
The 29-year-old deadball specialist beat two other finalists, Brazil's Marlone and Daniuska Rodriguez of Venezuela to clinch the award for goal of the year.
The win also makes Faiz the first ever Asian to pick up the Puskas Award in its eight-year history. He now joins the ranks of legends such as Cristiano Ronaldo, Neymar and Zlatan Ibrahimovic, who have won the title.
The trophy was presented to him by Brazilian football legend Ronaldo.
Faiz, looking dapper in a tuxedo, took his time at the podium, scrolling through his hand phone before giving his brief acceptance speech.
Speaking in English, he gave thanks to God, as well as his family, the Penang Football Association as well as the FA of Malaysia (FAM).
Faiz's momentous win came courtesy of his miracle strike in Penang's victory againt Super League side Pahang on February 16 last year.
The so-called "physics-defying" strike, which looped wickedly into the Pahang net from a distance, quickly gained him worldwide fame and soon after, put him in the running for the Puskas Award.
The video of Faiz's goal has since been viewed more than 2.3 million times on FIFATV's YouTube channel.
Observers have gushed that his strike was reminiscent of Brazilian fullback Roberto Carlos' brilliant free kick against France in the Tournoi de France in 1997.
Faiz is accompanied in Zurich by his wife and two children, as well as FAM deputy president Datuk Seri Afandi Hamzah.
© New Straits Times Press (M) Bhd