The top 50 Hong Kong films since the 1997 handover
Ahead of the 20th anniversary of Hong Kong's return to Chinese sovereignty, we revisit some of the greatest movies the city's cinema has produced in the past two decades
50. The Postmodern Life of My Aunt (2007)
E
Siqin Gaowa shines as a tough yet gullible woman in her 60s in Ann Hui On-wah's tragicomic tale of mid-life crisis, which finds heart-warming humanity even in a Shanghai full of swindlers. Chow Yun-fat nearly steals the show as a despicable tease.
49. Colour of the Truth (2003)
When did the critically derided Wong Jing last direct an enjoyable film? A case could be made for this tightly scripted revenge thriller (co-directed by Marco Mak Chi-sin), which riffs on Infernal Affairs but stays respectable with its quality blend of action and drama.
48. Echoes of the Rainbow (2010)
An old-fashioned family melodrama set in a working-class neighbourhood in 1960s Hong Kong, Alex Law Kai-yui's tastefully presented weepie digs into the writer-director's own childhood to recall the tough old days through an affectionately nostalgic, thought oddly apolitical, lens.
47. Bodyguards and Assassins (2009)
A fictional assassination attempt on revolutionary leader Sun Yat-sen provides the excuse Teddy Chen Tak-sum needed to marry visceral violence with democratic ideals, the film culminating in nearly an hour of non-stop martial arts mayhem on the streets of turn-of-the-century Hong Kong.
46. The Way We Dance (2013)
Few street-dance films could serve up a cocktail as sweet, funny and engrossing as this low-budget crowd-pleaser by indie favourite Adam Wong Sau-ping, who avoids the clichés of inspirational youth dramas in a film that launched the careers of Cherry Ngan Cheuk-ling and Babyjohn Choi Hon-yick.
45. Crazy N' The City (2005)
A humane comedy featuring a serial murderer on the loose, this unclassifiable little film by veteran screenwriter James Yuen Sai-sang displays genuine affection for Hong Kong's older communities, while taking unexpected delight in Eason Chan Yik-shun's slacker policeman character.
44. Hold You Tight (1998)
Having come out in his documentary Yang ± Yin: Gender in Chinese Cinema, art-house veteran Stanley Kwan Kam-pang turned out this poignant portrait of loneliness, whose intertwined stories of three Chinese men coming to terms with their desires take liberties with chronology, locality and sexuality.
43. Bullets Over Summer (1999)
Equal parts crime thriller, buddy cop comedy and scrappy urban romance, Wilson Yip Wai-shun's schizophrenic farce sees Francis Ng Chun-yu and Louis Koo Tin-lok confront violent criminals in a surprisingly heartening Hong Kong neighbourhood story.
Derek Tsang Kwok-cheung exceeds all expectations with his solo directing debut, a China-set, female-centric friendship drama. While it helps to have Peter Chan Ho-sun as a producer, exquisite turns by Zhou Dongyu and Ma Sichun lend an emotional delicacy to this sentimental gem.
After a decade of directing pop star vehicles, Dante Lam Chiu-yin took the first big step towards recognition as an action auteur with this slam-bang thriller, pitting Nicholas Tse Ting-fung against Nick Cheung Ka-fai in a cop-and-crime morality tale spliced with brutal twists of fate.
40. The Golden Era (2014)
One of the most esoteric works in Ann Hui's career, this gorgeous yet enigmatic biopic of Chinese writer-activist Xiao Hong takes advantage of Tang Wei's understated charisma to fashion a deeply poetic and intellectually satisfying account of the second half of its oblique subject's short, tragic life.
39. Running on Karma (2003)
The genre offerings of Milkyway Image co-founders Johnnie To Kei-fung and Wai Ka-fai rarely get more high-concept than this deeply philosophical drama starring Andy Lau Tak-wah as a Buddhist monk turned bodybuilder, which takes the audience to unexpected places.
The decline of the Hong Kong film business, the intricacies of Cantonese profanity and some extremely kinky sex all contribute to the hilarity of Pang Ho-cheung's irreverent showbiz satire, which wraps Chapman To Man-chat's downtrodden producer character in utterly vicious humour.
Before he changed tack to make China-friendly films in the past few years, writer-director Derek Yee Tung-sing was on the verge of achieving greatness with a series of relentlessly bleak and intense crime sagas. This ultra-violent drug-trade thriller, boasting a surprisingly starry cast, is the best of the lot.
John Woo Yu-sen makes his spectacular return to form after a Hollywood detour by taking on one of China's most fabled historical events. The no-nonsense second half of a five-hour war epic, this is sheer bombastic delight for both Three Kingdoms history nerds and fantasy action fans.
35. The Midnight After (2014)
A post-apocalyptic mystery that proved a prescient allegory for the anxiety that fuelled the Occupy protests just a few months later, Fruit Chan Gor's socially conscious adaptation of a hit online novel is also one of the best sci-fi-horror comedies that the city has produced.
Cecilia Cheung Pak-chi gives the performance of a lifetime as a grief-stricken woman looking to rebuild her life in this tear-jerking drama by Derek Yee, who again makes an unlikely romantic hero out of Lau Ching-wan after their collaboration in 1993's C'est La Vie, Mon Chéri.
Alan Mak Siu-fai and Felix Chong Man-keung – two-thirds of the creative trio behind the Infernal Affairs trilogy – corner the crime thriller market with a surveillance-themed trilogy of their own. Financial crimes have seldom looked more thrilling than in this meticulously plotted first film.
32. From the Queen to the Chief Executive (2001)
The prolific Herman Yau Lai-to lends a voice to the deprived in this protest drama, based on the real-life cases of juvenile criminals sentenced to indefinite imprisonment due to a legal loophole from the colonial era. An eloquent and powerful tirade against social injustice.
Lau Ching-wan and Francis Ng play cop and robber in action auteur Ringo Lam Ling-tung's deceptively frenetic riff on Michael Mann's Heat, even finding time to muse on the act of killing amid a cat-and-mouse game coloured by a heavy dash of pre-handover paranoia.
An underdog story both on and off screen, this energetic comedy by up-and-comers Derek Kwok Tsz-kin and Clement Cheng Sze-kit, while paying hilarious homage to the old martial arts genre, heralded a new generation of filmmakers with its best picture win at the Hong Kong Film Awards.
A real-life child abduction case sets the stage for Peter Chan's intelligent and emotionally trenchant melodrama. Zhao Wei's entrance as a suspected kidnapper midway through this morally ambiguous tale highlights both her compelling screen presence and the complexity of China's social problems.
While Hong Kong cinema isn't known for its documentary portraits, director Cheung King-wai's intimate account of the early life of music prodigy Wong Ka-jeng – touching on everything from the boy's ego to the culture of the city's elite schools – ranks as one of the most distinguished exceptions.
A quietly poignant story about underprivileged Chinese migrants in Hong Kong, the first film in Fruit Chan's "prostitute trilogy" considers the plight of a Chinese opera singer forced to sell her body, as well as a little girl with an expired visa, to reveal the intricacies of Hong Kong-China relations.
The surprise blockbuster that cemented Nick Cheung's leading-man status and made male fitness all the rage in Hong Kong, director Dante Lam's uplifting mixed martial arts drama sees its troubled heroes rise above personal trauma in alternately thrilling, playful and affecting ways.
25. Kung Fu Hustle (2004)
There are special effects movies, and then there is Stephen Chow Sing-chi's bombastic martial arts spectacle. As cartoonish as a live-action film could ever aspire to be, the comedy legend's homage to 1960s and '70s Hong Kong cinema is a surreal showcase of slapstick action at its most exhilarating.
24. Chinese Odyssey 2002 (2002)
Twelfth Night meets Roman Holiday in this Lunar New Year movie, produced by Wong Kar-wai and directed by Jeff Lau Chun-wai. A zany and even slightly touching rehash of 1959 huangmei opera classic The Kingdom and the Beauty, it is both a first-rate Wong parody and a wuxia-flavoured romantic comedy of the highest order.
Anthony Wong Chau-sang dazzles as a morally conflicted cop opposite Michael Wong Man-tak's uptight superior in this character-driven drama, co-directed with great verve and humour by Gordon Chan Ka-seung and Dante Lam Chiu-yin. A smart and offbeat addition to the sometimes jaded crime thriller tradition.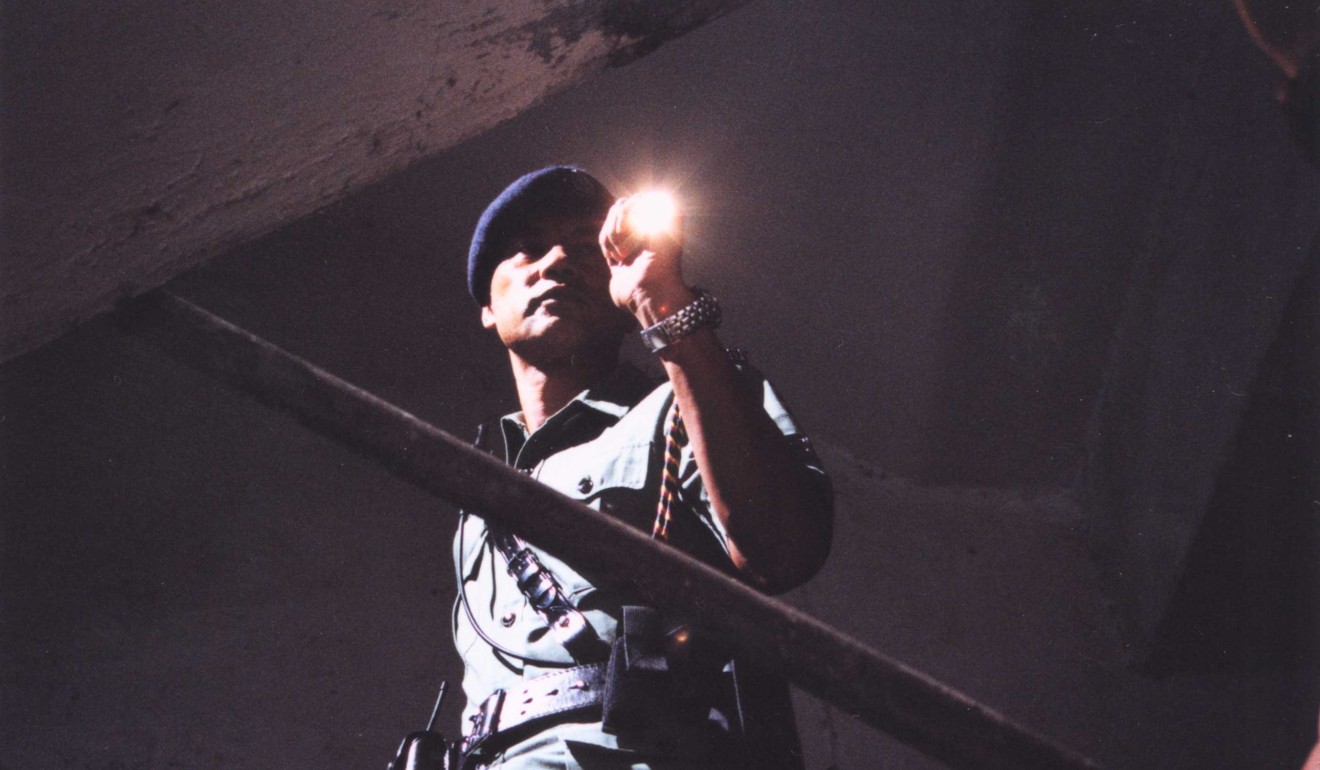 A missing gun belonging to Lam Suet's bumbling cop sets off a farcical night of investigation for his fellow officers in this bitingly ironic thriller by master stylist Johnnie To Kei-fung. Everyman actor Simon Yam Tat-wah stands out with his truly formidable turn as a psychotic cop all too ready to assert his ways.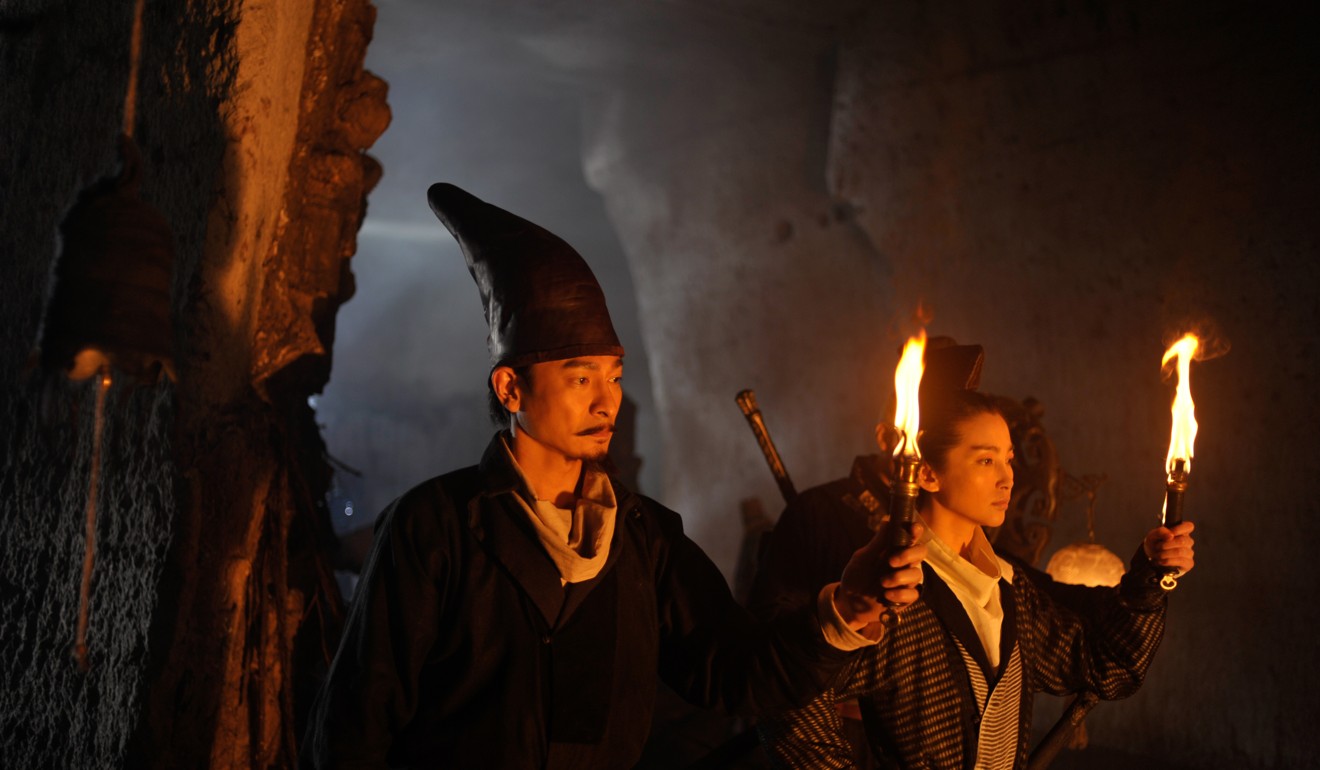 21. Detective Dee and the Mystery of the Phantom Flame (2010)
Tsui Hark spoiled us with so many highly stylised martial arts gems in the 1980s and '90s that it's easy to overlook his return to form in this delirious fantasy adventure thriller. No true cinephile should miss out on this hugely enjoyable blend of historical pulp, detective mystery and inventive visual effects.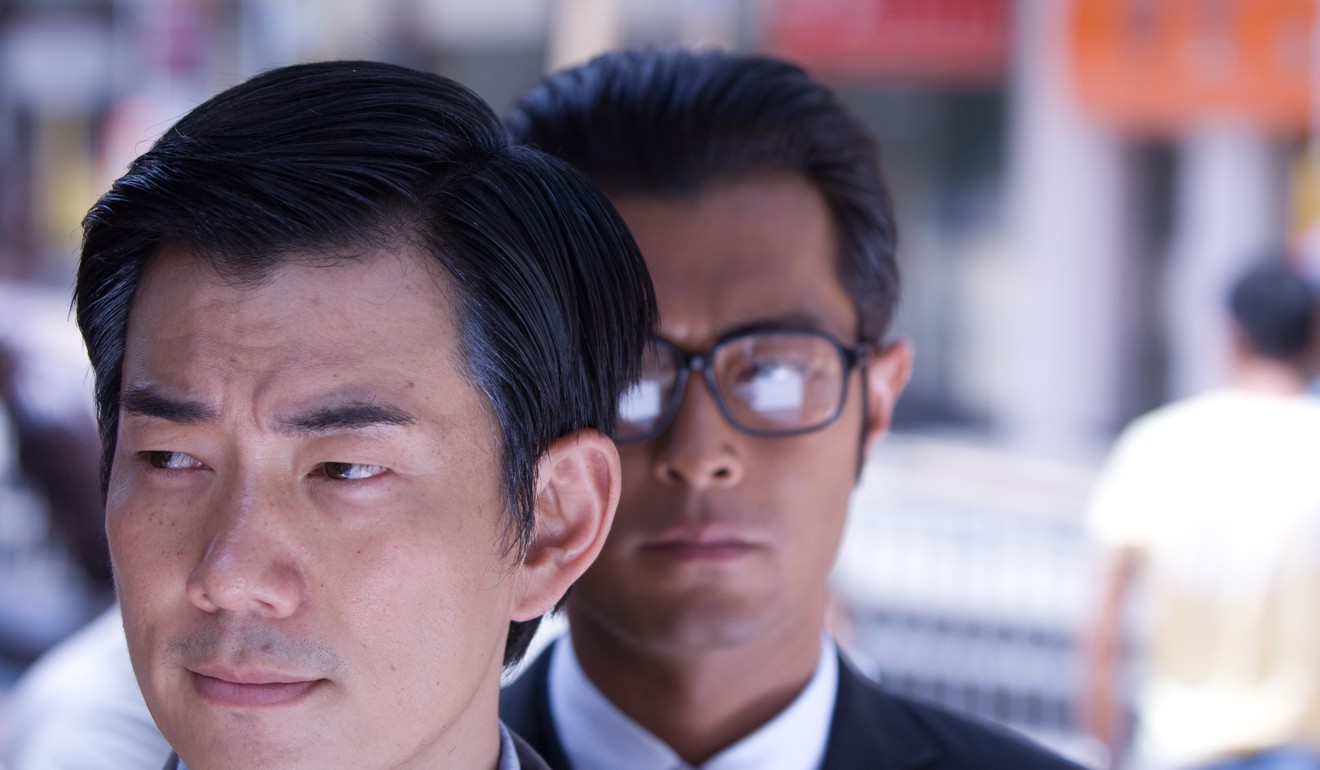 Between his early fame as a cult director and his present-day gig directing one of the top-grossing franchises in China (The Monkey King), Soi Cheang Pou-soi made arguably his best film under producer Johnnie To. This is a slow-burning tale involving assassination, paranoia, as well as zen-like meditation on fate and coincidence.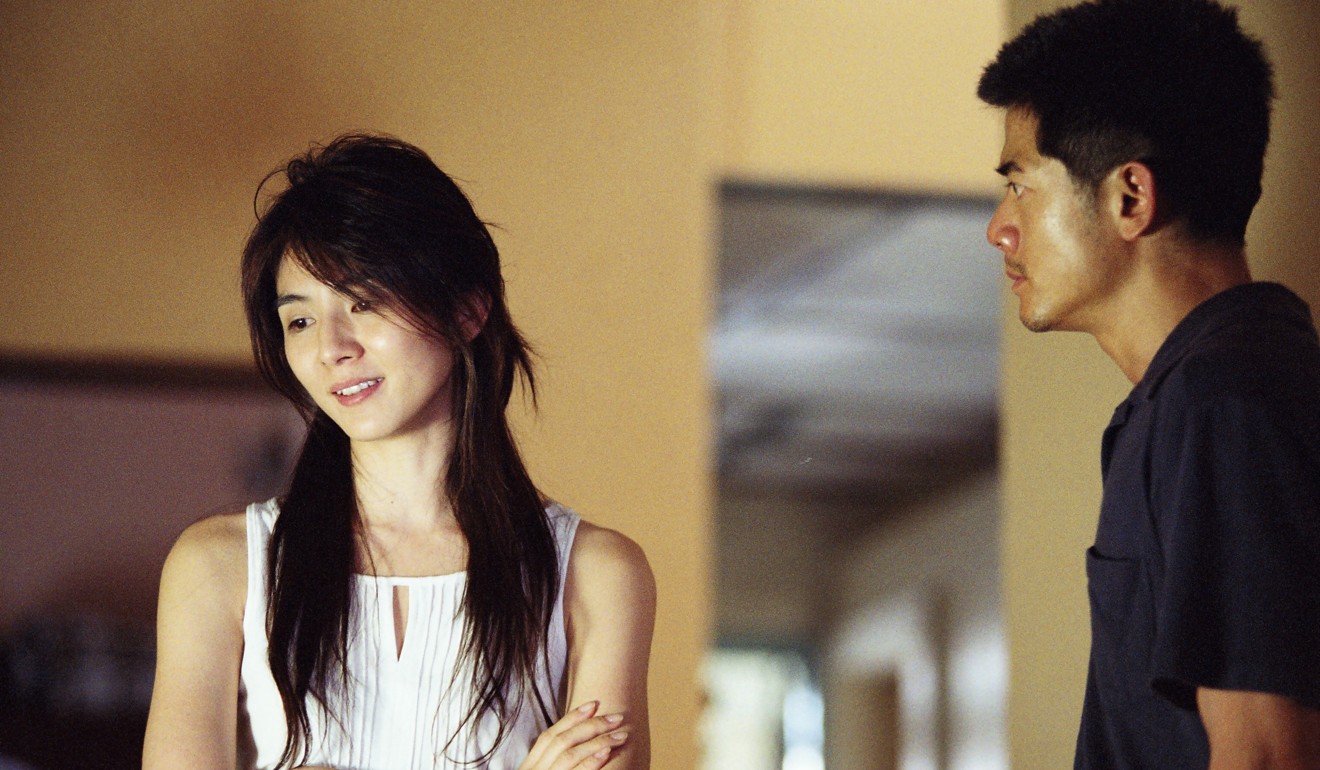 19. After This Our Exile (2006)
Having finally learned to put aside his pop idol image for the 2005 film Divergence, Aaron Kwok Fu-shing cemented his reputation as a serious actor with this sorrowful, Malaysia-set drama by Patrick Tam Ka-ming, in which he plays a gambling addict who recklessly ruins his own marriage and scars his young son for life.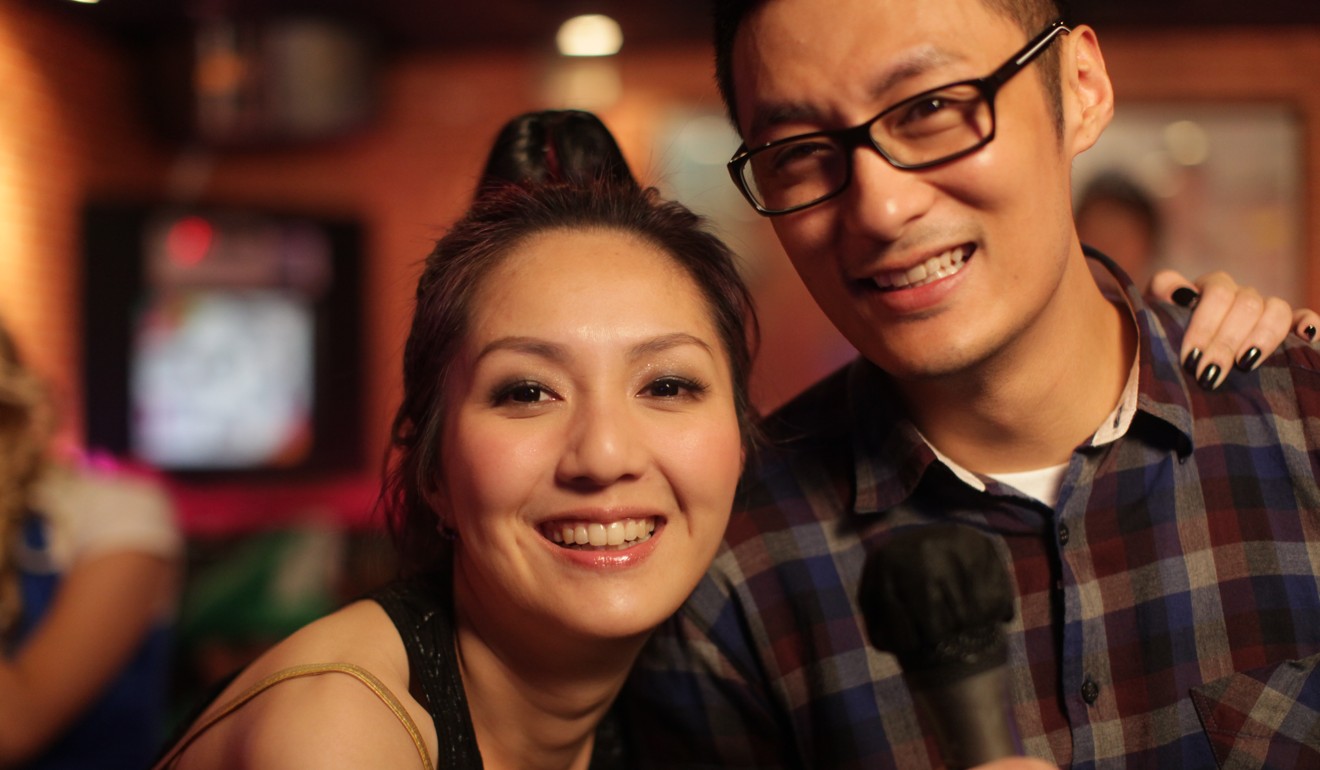 18. Love in a Puff (2010)
In Hong Kong's ban on indoor smoking, bad-boy director Pang Ho-cheung finds an unlikely starting point for this romantic comedy with a distinctly local flavour, which spawned two lucrative sequels. Miriam Yeung Chin-wah and Shawn Yue Man-lok deserve full credit for bringing the mean, bickering central couple alive.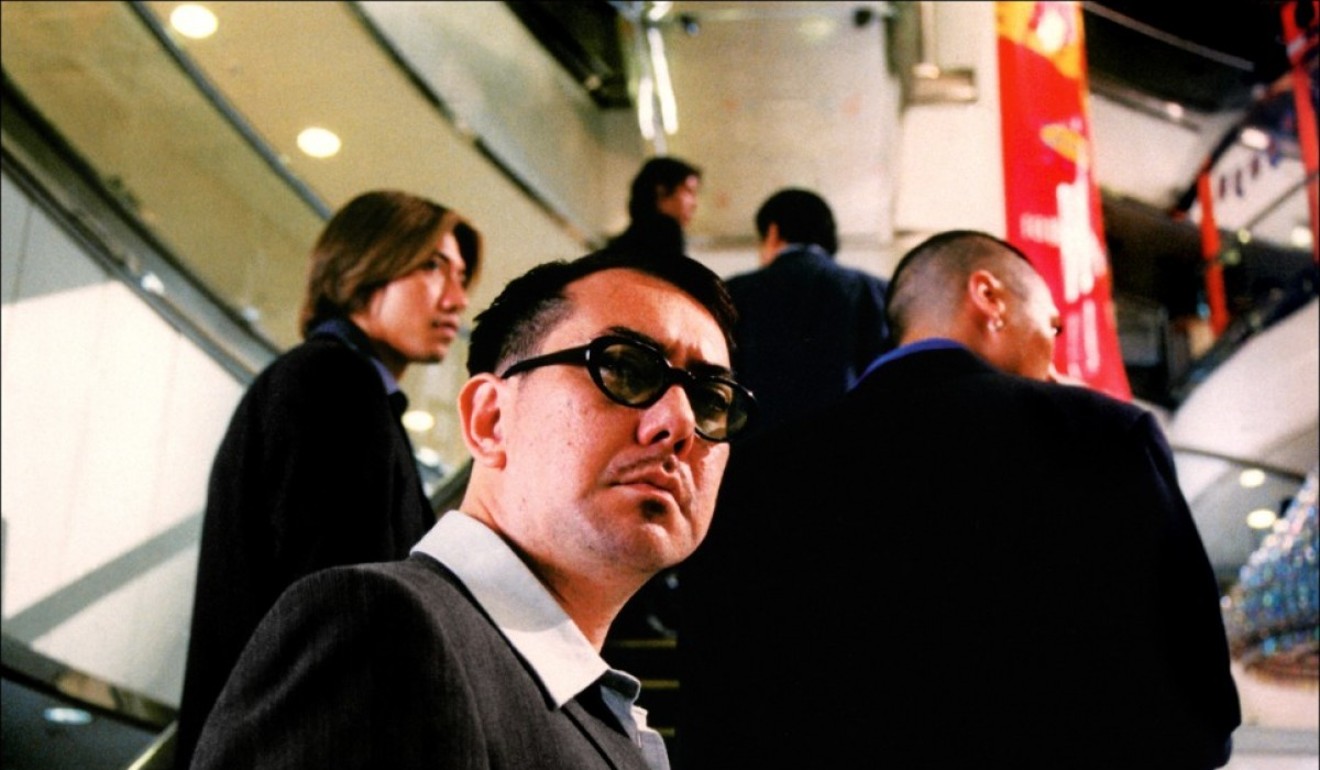 Best known for its shoot-out sequences involving hitmen firing in stationary poses, Johnnie To's scrupulously scripted crime thriller is the sort of film casual viewers may need to see a few times to identify all its subtle twists and turns. An unbearably cool action showcase – and an uninhibited celebration of male bonding.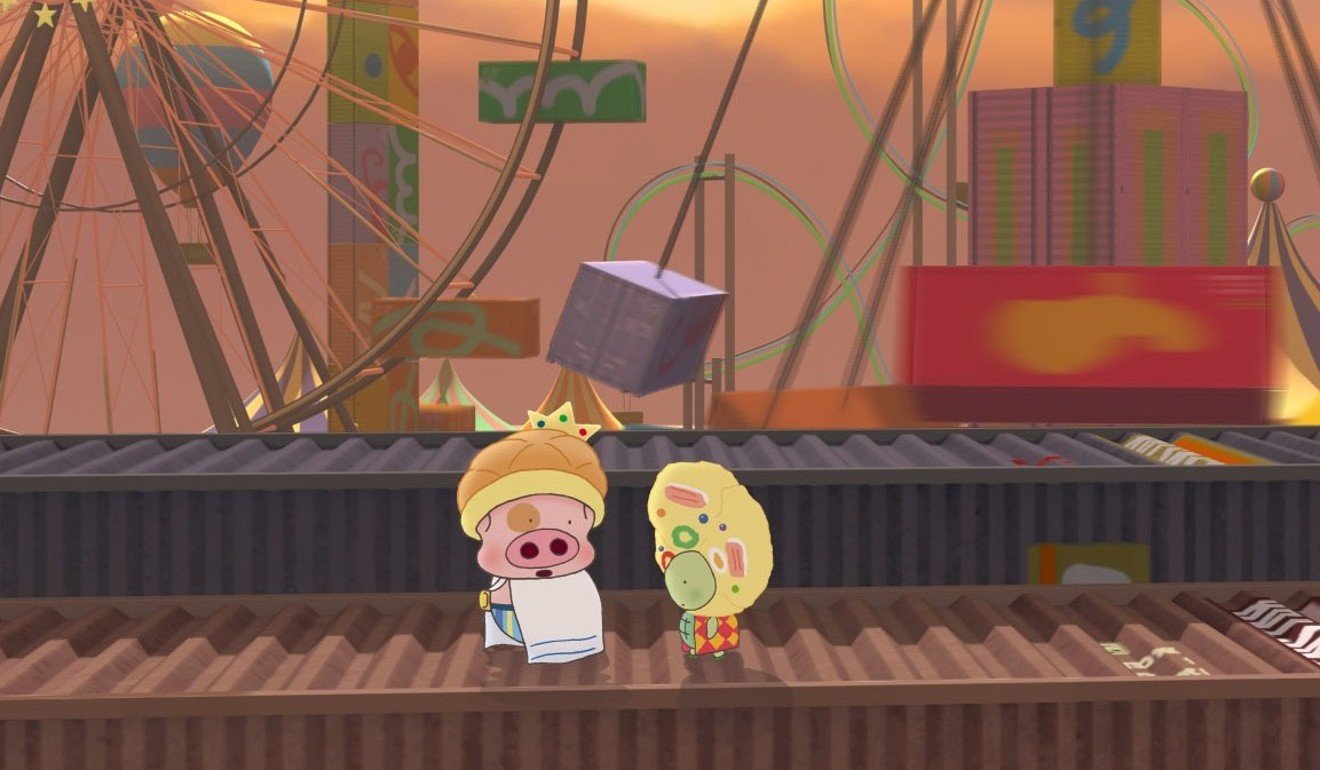 16. McDull, Prince de la Bun (2004)
There was a time when this animated series was so quintessentially Hong Kong as to be comprehensible only to Cantonese-speaking locals. This second feature, directed by Toe Yuen Kin-to, is the best of the films about the cartoon pig, peppering its stream-of-consciousness story with cute but also very poignant gags on the city's social ills.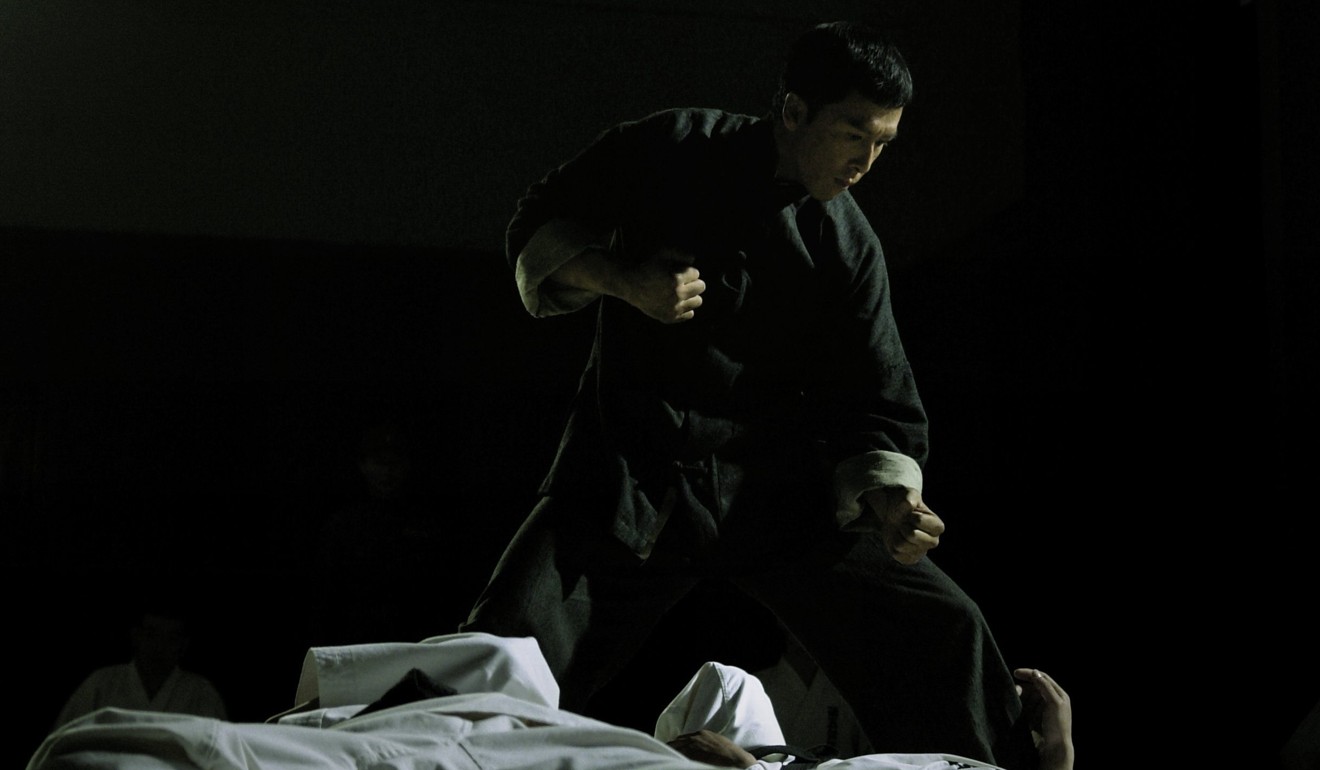 Donnie Yen Ji-dan's career-defining role in this exhilarating martial arts biopic directed by frequent collaborator Wilson Yip Wai-shun made him a bona fide superstar. So successful was the pair's vision of the patriotic wing chun master that the film spawned a series whose fourth instalment is due in 2018.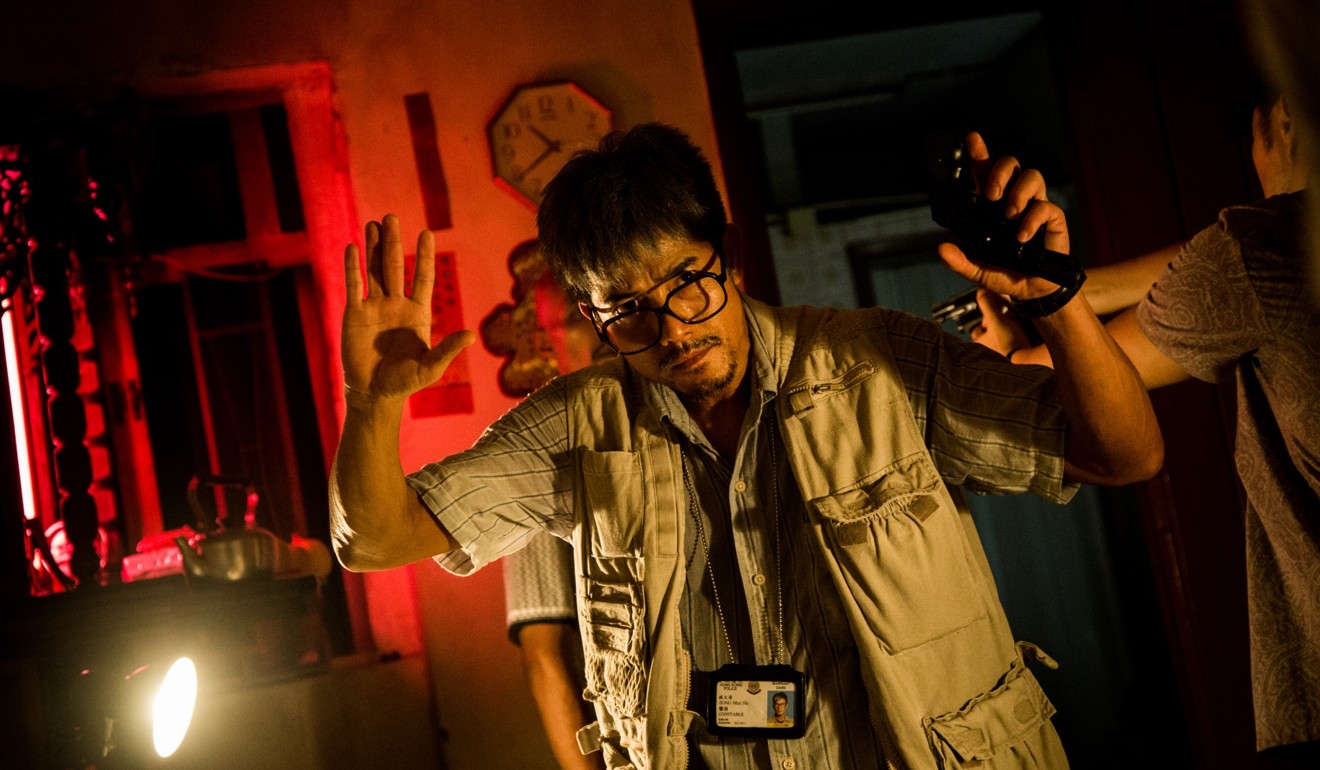 Philip Yung Tsz-kwong's feature film debut, 2009's Glamorous Youth, was little seen and gravely underrated. The former critic fulfilled his promise with this awards-laden third feature, a mesmerising true-crime drama that juxtaposes the grisly with the humanistic – and establishes Yung as an auteur in the making.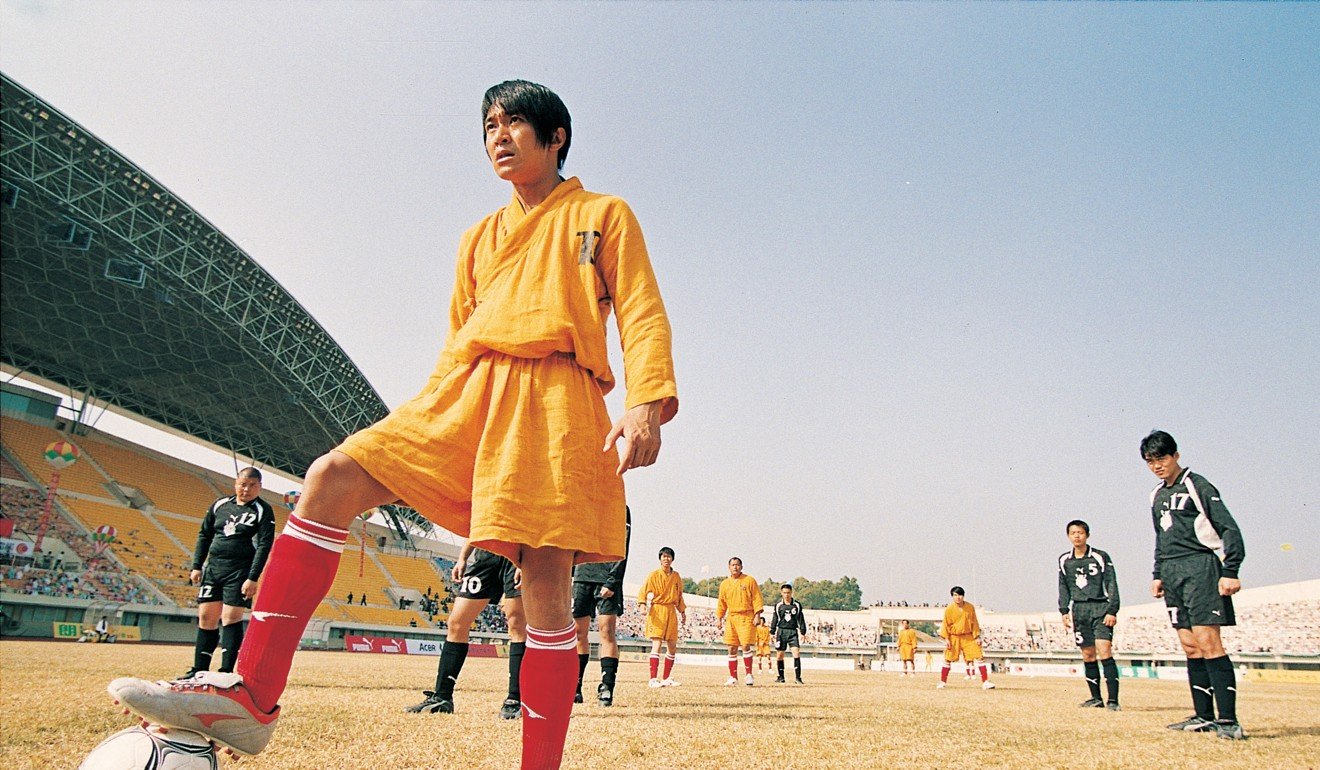 13. Shaolin Soccer (2001)
Perhaps the best directing effort yet by the multitalented Stephen Chow, and certainly the most loved sports comedy ever in Hong Kong, this playfully demented pop-culture pastiche mixes two popular subjects – kung fu and soccer – in a ridiculously funny David-and-Goliath story.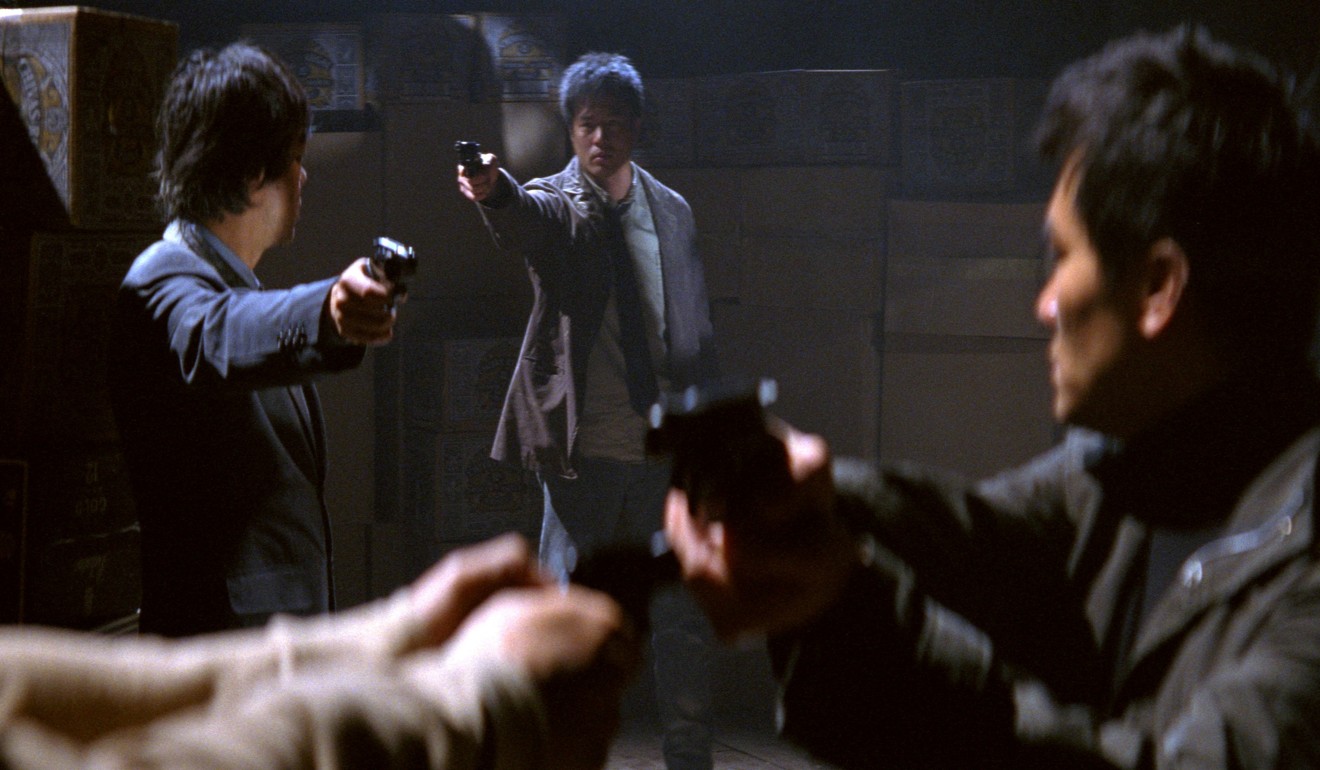 Hong Kong cinema has never been blessed with high-quality psychodramas. This relentlessly strange outlier from co-directors Johnnie To and Wai Ka-fai, starring Lau Ching-wan as a schizophrenic detective, marries crime mystery tropes with the supernatural to produce a fantastic cinematic experience.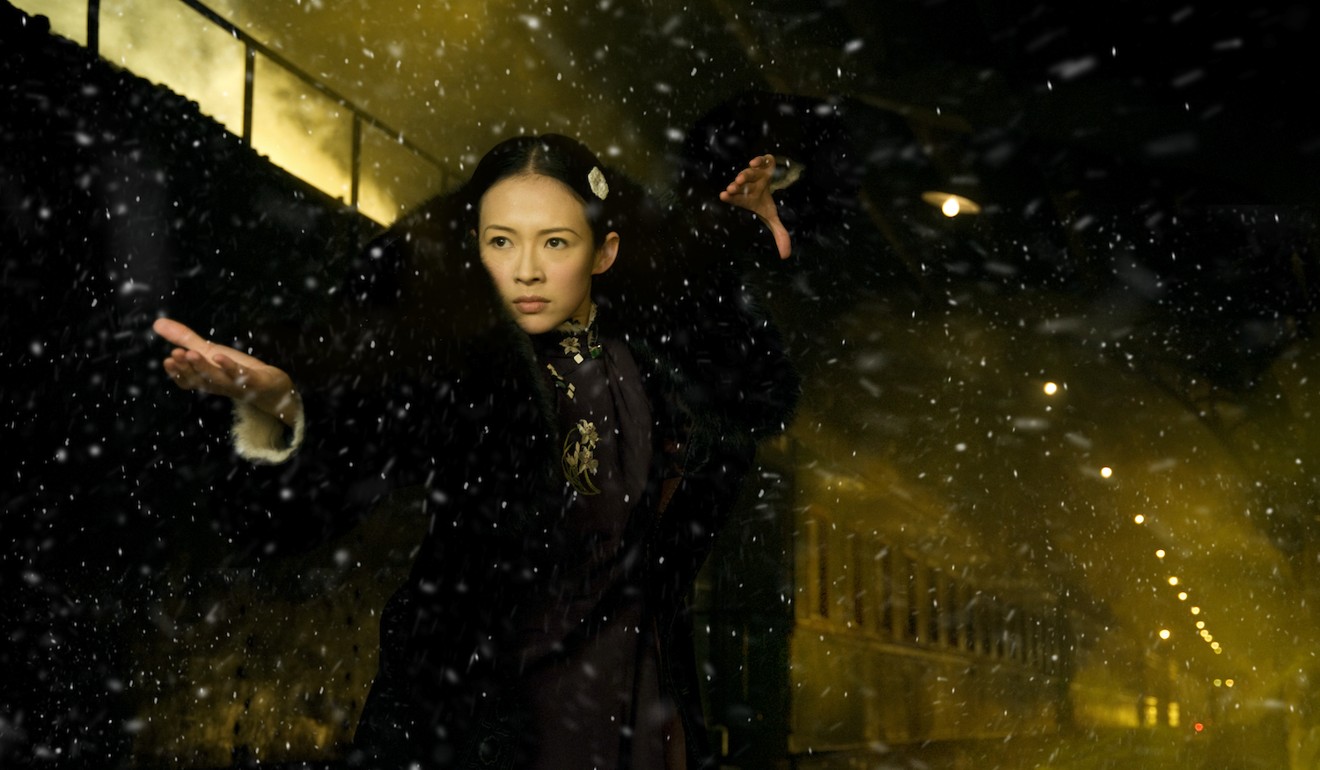 11. The Grandmaster (2013)
Far too elliptical to qualify as a biopic, and with barely enough action scenes in its second half to be labelled a martial arts epic, Wong Kar-wai's take on Ip Man's life exemplifies all that he does best. It's a decades-spanning tale of yearning and regrets, featuring 2046's Tony Leung Chiu-wai and Zhang Ziyi at their heart-wrenching best.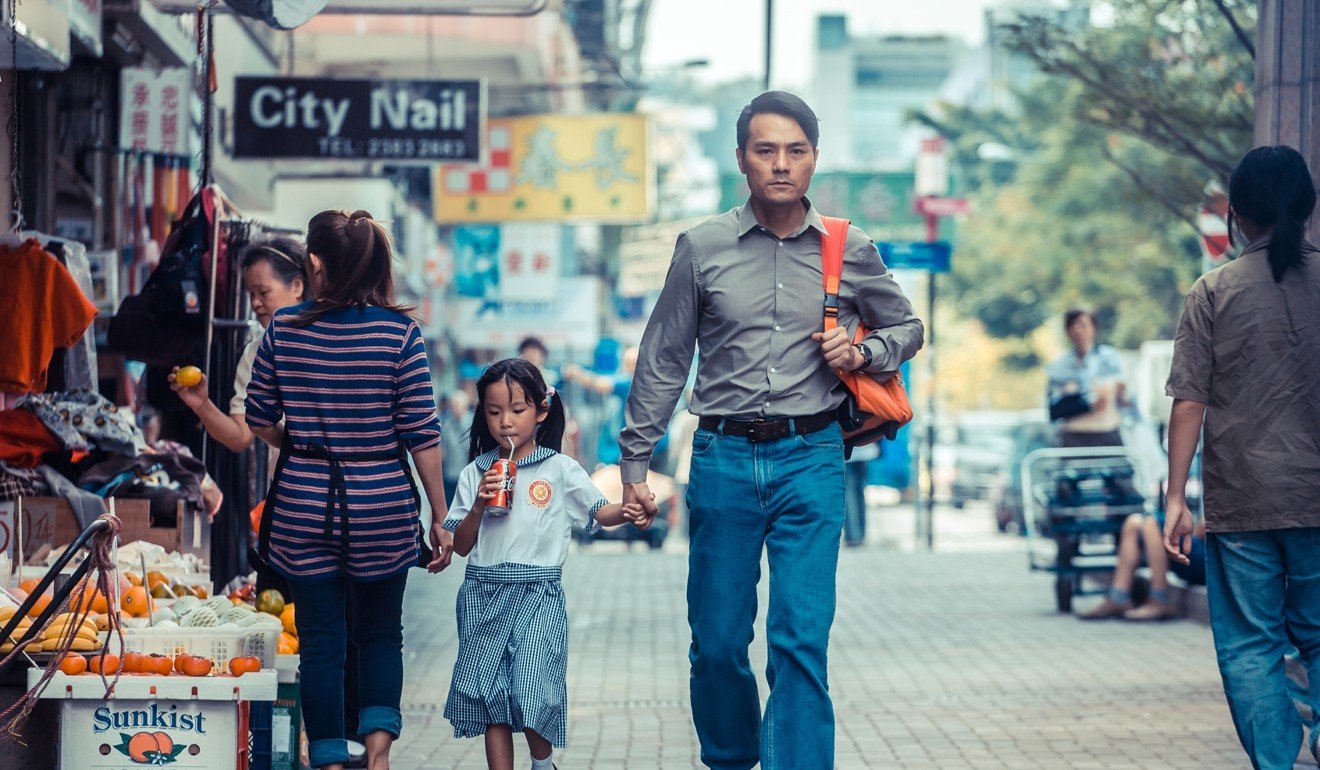 A gloomy political fable masterfully disguised as a portrait of three larger-than-life felons from the city's pre-handover past, this astonishingly assured crime drama by new directors Frank Hui Hok-man, Jevons Au Man-kit and Vicky Wong Wai-kit is all the proof you need that the film industry's future is in good hands.
image: https://cdn2.i-scmp.com/sites/default/files/images/methode/2017/06/28/45a47898-57f1-11e7-839c-33f85c43b72e_1320x770_144037.jpg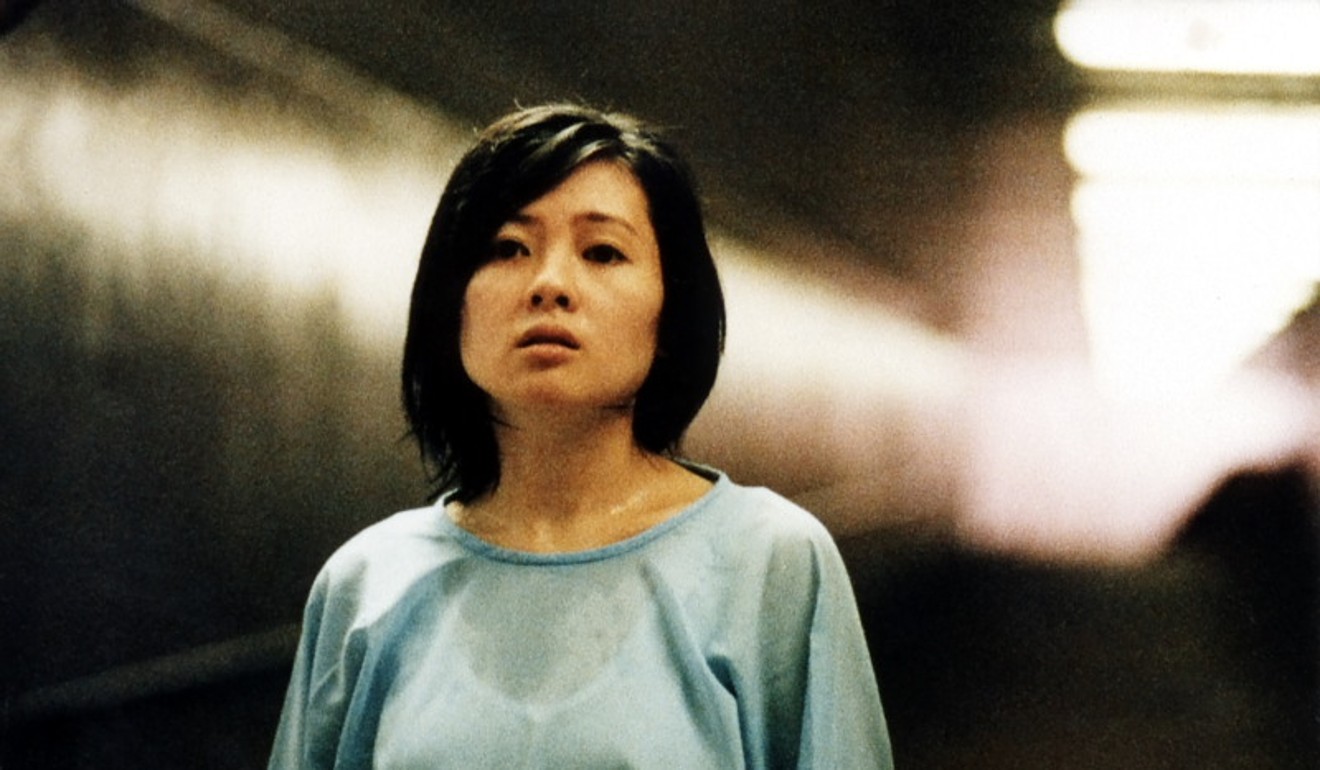 9. Ordinary Heroes (1999)
A rare look back at the history of social activism in 1980s Hong Kong, Ann Hui On-wah's multi-stranded drama is extraordinarily ambitious in scope. Not only does it pay homage to the forgotten heroes who contributed to the city's progress, but it does so through a thematically complex story of trauma and resilience.
image: https://cdn4.i-scmp.com/sites/default/files/images/methode/2017/06/28/4f65b8b0-57f1-11e7-839c-33f85c43b72e_1320x770_144037.jpg
A brave and intelligent political critique which – with the help of ample, if ill-advised publicity in Chinese state media – galvanised audiences already dreading the loss of their local identity and way of life. Were its fearful scenarios pure fantasy? The hugely popular film went missing from cinemas at a time when every screening was still sold out.
image: https://cdn4.i-scmp.com/sites/default/files/images/methode/2017/06/28/58ee630a-57f1-11e7-839c-33f85c43b72e_1320x770_144037.jpg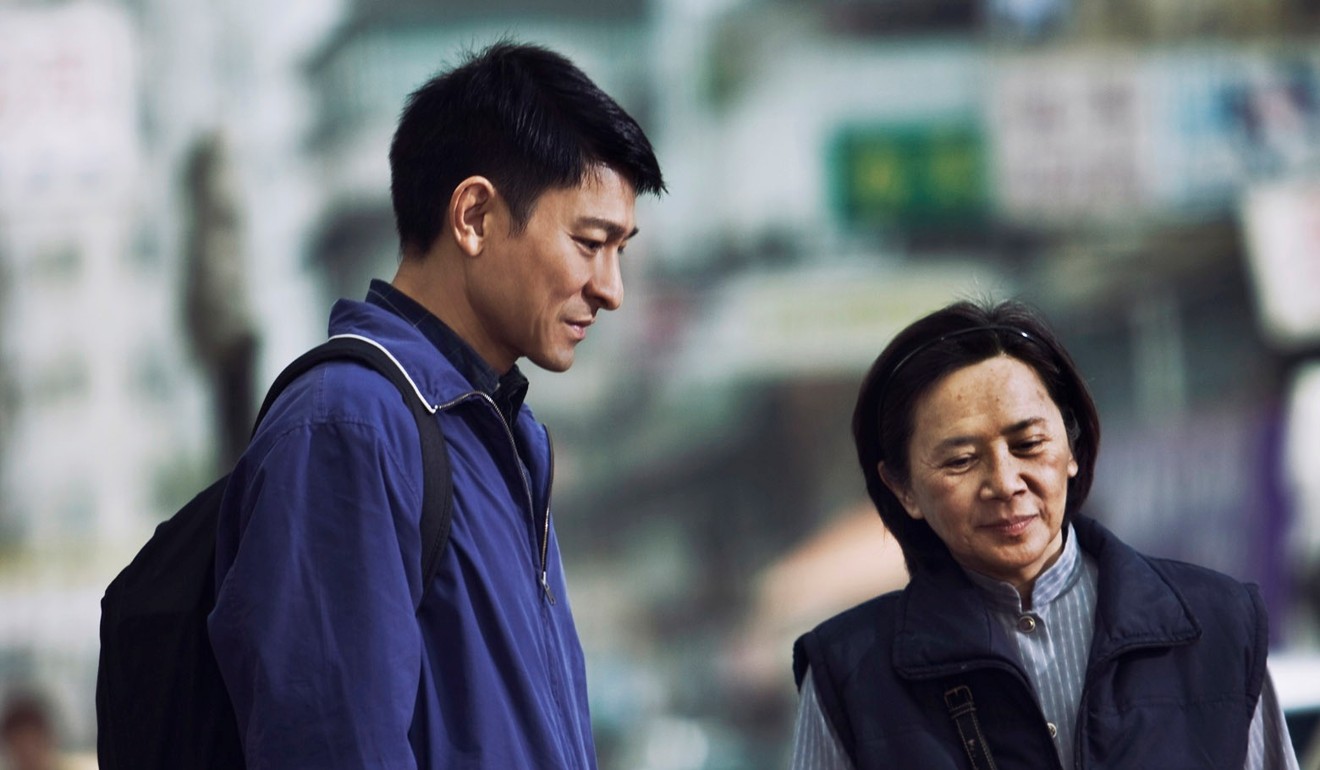 The simplest story Ann Hui has told in her decorated career is also one of her best. Based on producer Roger Lee Yan-lam's own experiences, this slice-of-life drama about a middle-aged bachelor (Andy Lau) and his ageing servant (Venice Film Festival winner Deanie Ip Tak-han) is understated yet immensely touching.
image: https://cdn2.i-scmp.com/sites/default/files/images/methode/2017/06/28/625e152a-57f1-11e7-839c-33f85c43b72e_1320x770_144037.jpg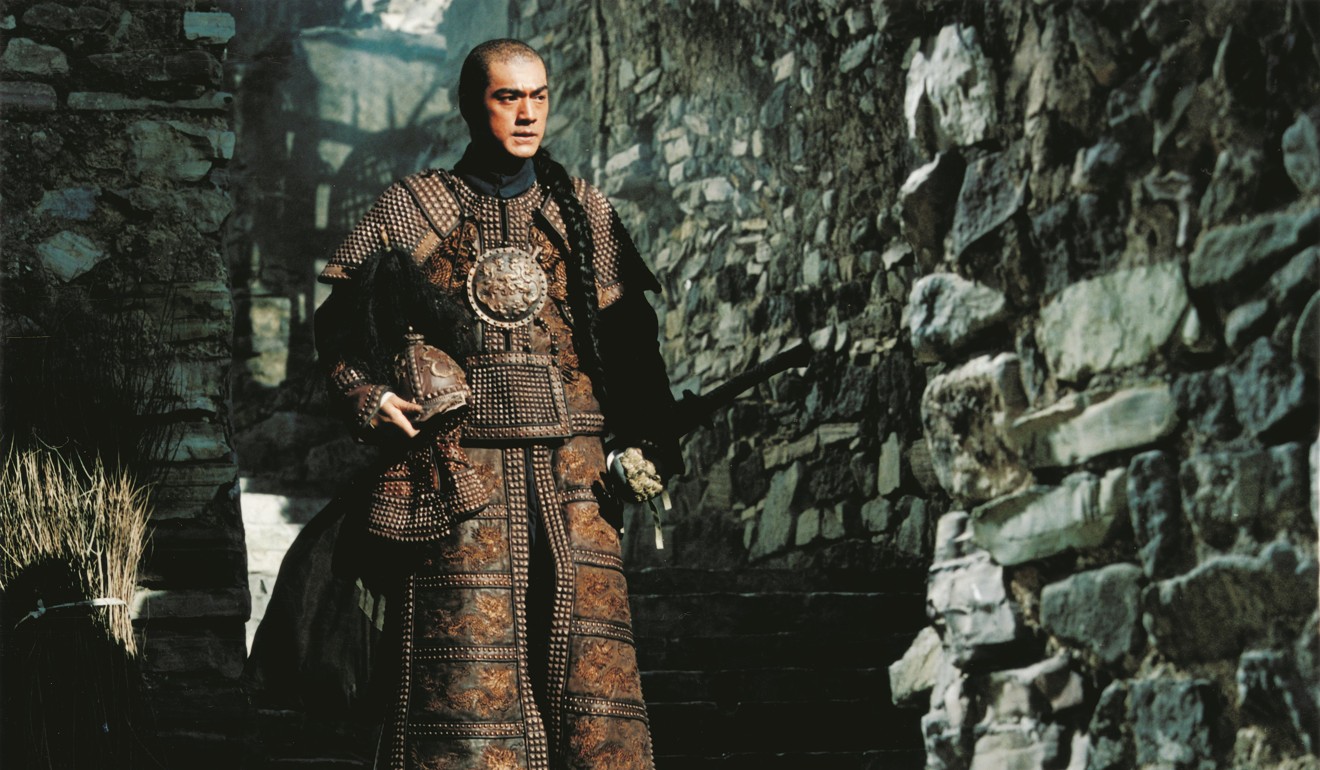 Jet Li Lianjie, Andy Lau and Takeshi Kaneshiro go through every shade of loyalty in director Peter Chan Ho-sun's engrossing remake of a Shaw Brothers classic, The Blood Brothers (1973). A gritty period war epic, it is memorable for showing consciences at work in the harshest of circumstances.
image: https://cdn1.i-scmp.com/sites/default/files/images/methode/2017/06/28/6b9b37ee-57f1-11e7-839c-33f85c43b72e_1320x770_144037.jpg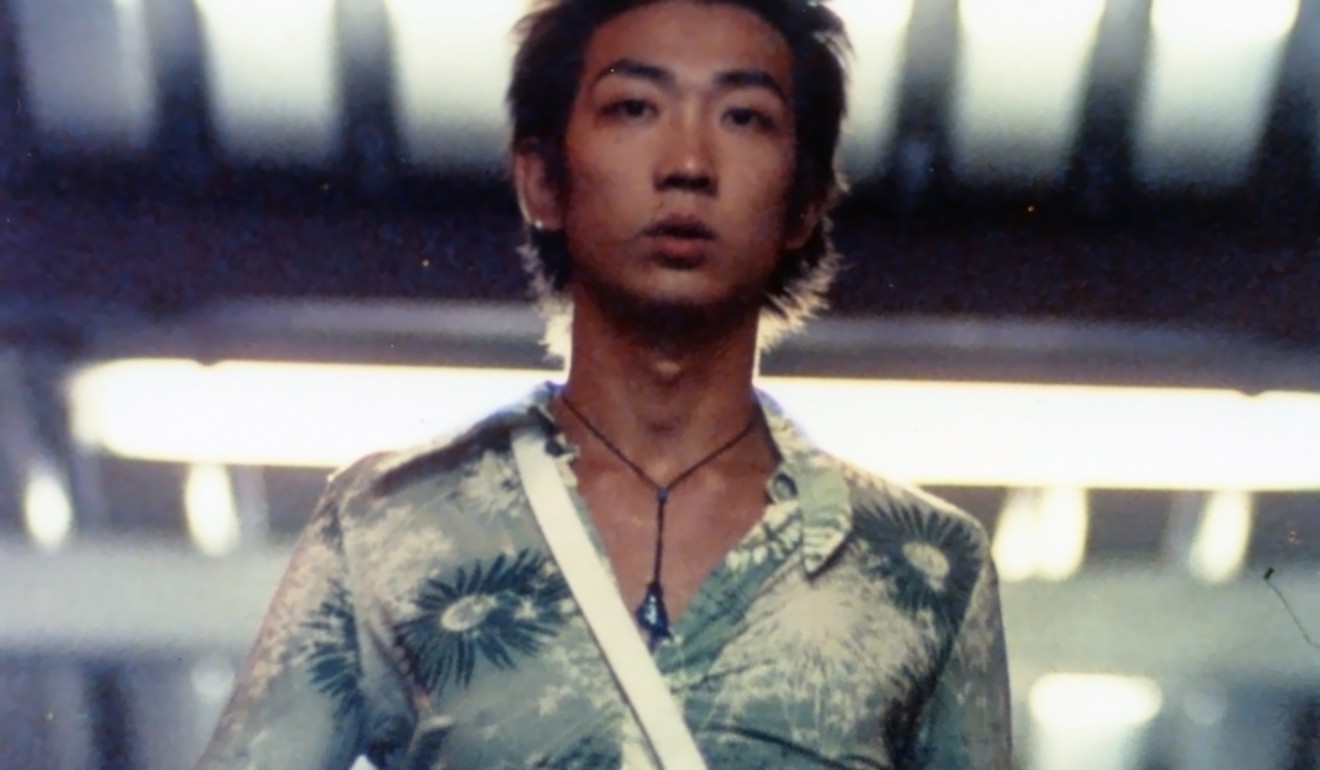 By far the most acclaimed independent film Hong Kong cinema has produced, Fruit Chan Gor's pessimistic tale of disillusioned teenagers transcends its limited resources to serve up a perfect blend of style and substance. Here's a rare political fable which manages to be at once comical and thoroughly enthralling.
image: https://cdn4.i-scmp.com/sites/default/files/images/methode/2017/06/28/7390860c-57f1-11e7-839c-33f85c43b72e_1320x770_144037.JPG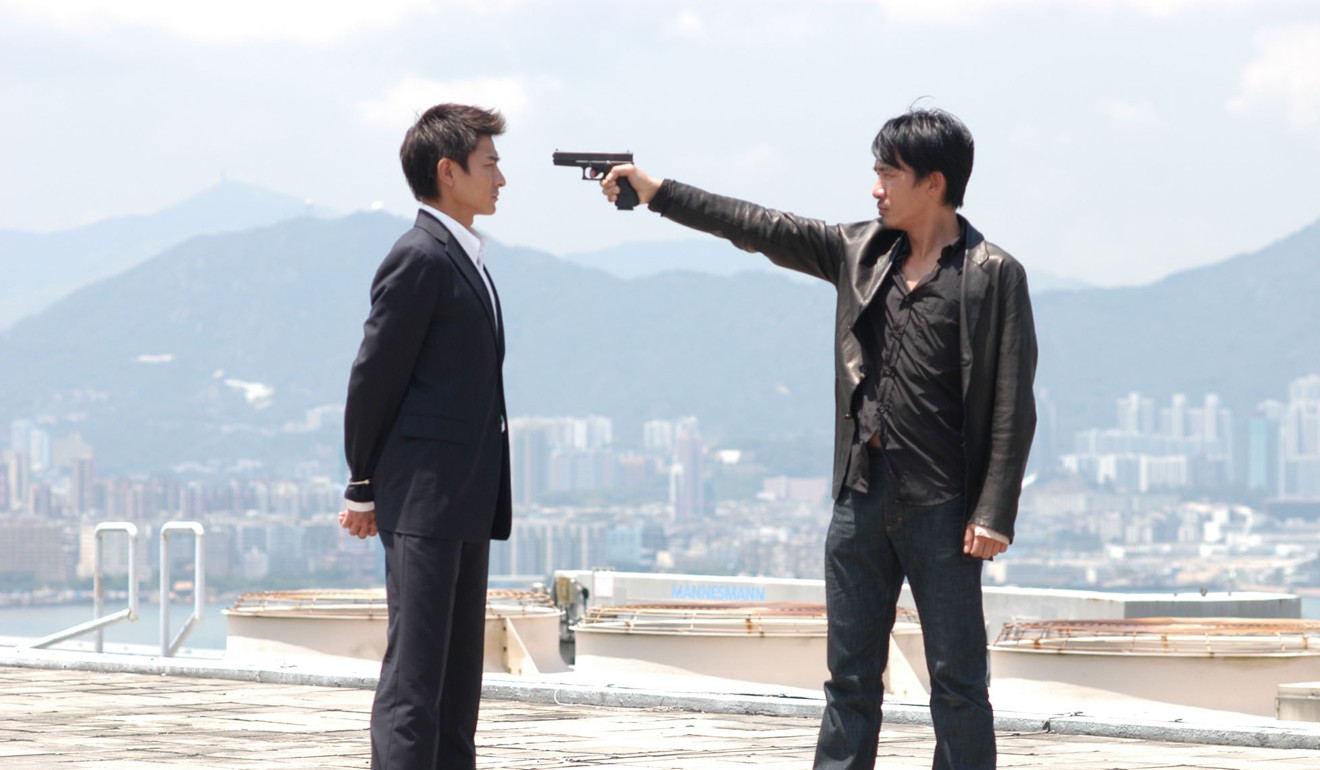 4. Infernal Affairs (2002)
The undercover police thriller that revitalised a genre and spawned an Oscar-winning remake (Martin Scorsese's The Departed), Andrew Lau Wai-keung and Alan Mak Siu-fai's magnum opus takes its star-studded cast – led by Andy Lau and Tony Leung Chiu-wai – on a meticulously crafted chase after destiny and rapidly fading identities.
image: https://cdn4.i-scmp.com/sites/default/files/images/methode/2017/06/28/7bbed1bc-57f1-11e7-839c-33f85c43b72e_1320x770_144037.jpg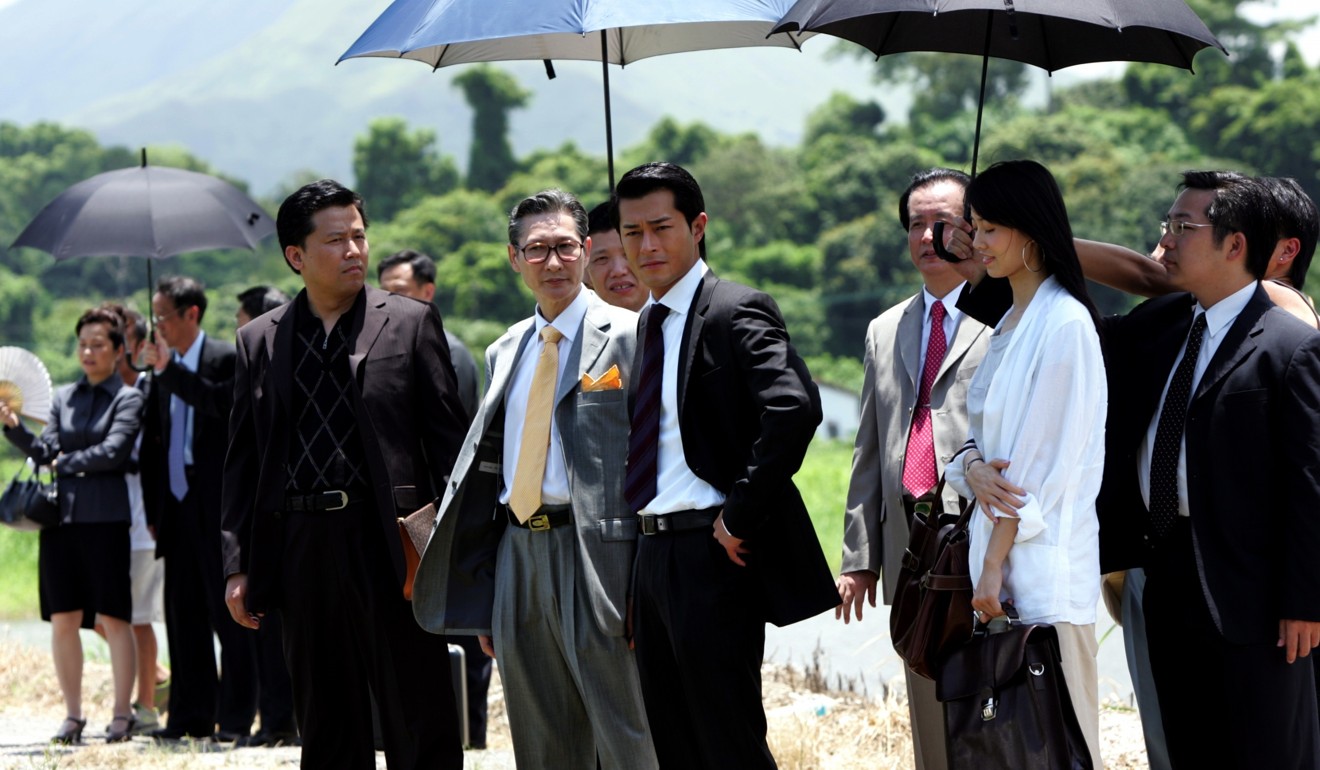 While 2005's Election impressed with its candid look at the realities of Hong Kong triad societies, few expected Johnnie To to follow it up with the greatest Hong Kong gangster film ever made. The sadistic violence doesn't overshadow the political messages that To succinctly weaves into this power drama – as cynical about democratic elections as it is China's increasing control over Hong Kong.
image: https://cdn4.i-scmp.com/sites/default/files/images/methode/2017/06/28/8474d432-57f1-11e7-839c-33f85c43b72e_1320x770_144037.JPG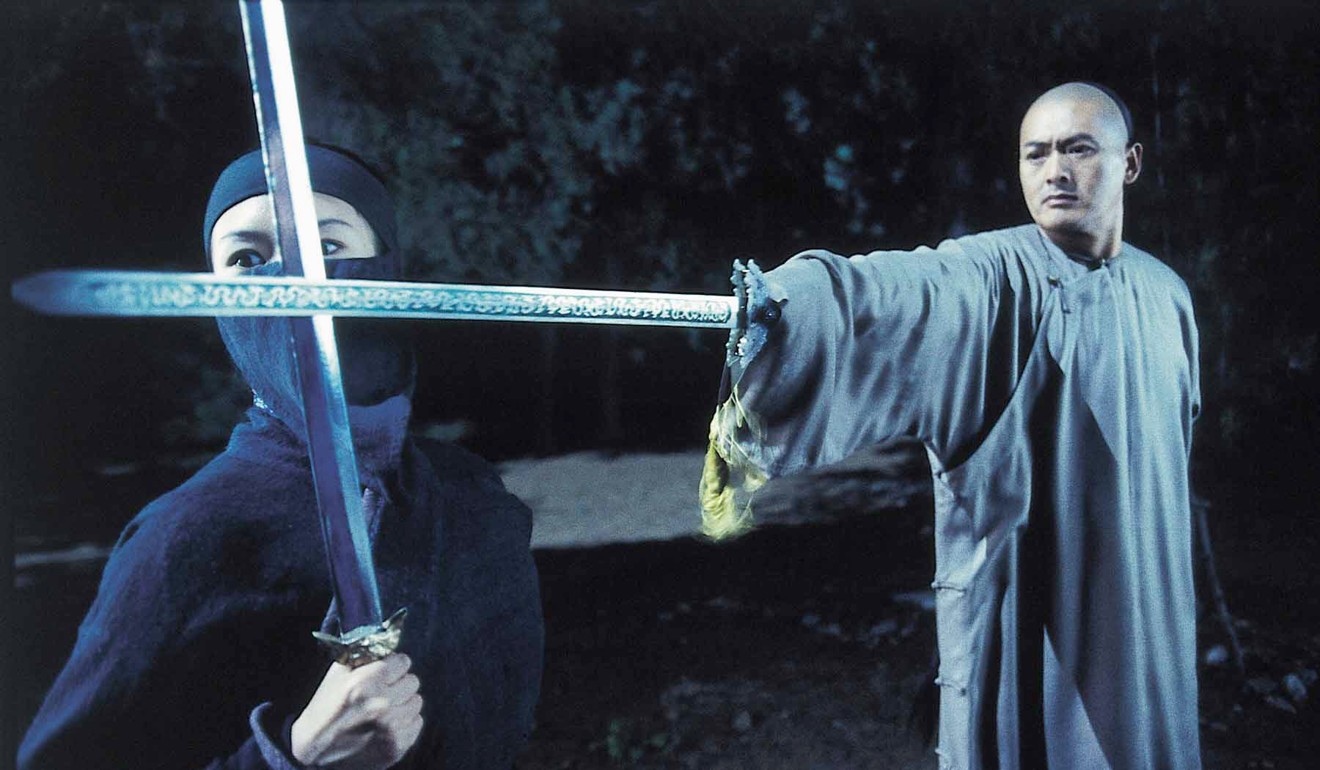 2. Crouching Tiger, Hidden Dragon (2000)
The first wuxia film to earn both critical and commercial acclaim on a global scale, Ang Lee's multiple-Oscar winner conquered the West with its graceful display of gravity-defying heroics, while winning hearts back home with its star-crossed lovers bound by Chinese tradition. Chow Yun-fat was smart not to return for the sequel – this is a singular achievement that couldn't be matched.
image: https://cdn1.i-scmp.com/sites/default/files/images/methode/2017/06/28/8d22a0b4-57f1-11e7-839c-33f85c43b72e_1320x770_144037.JPG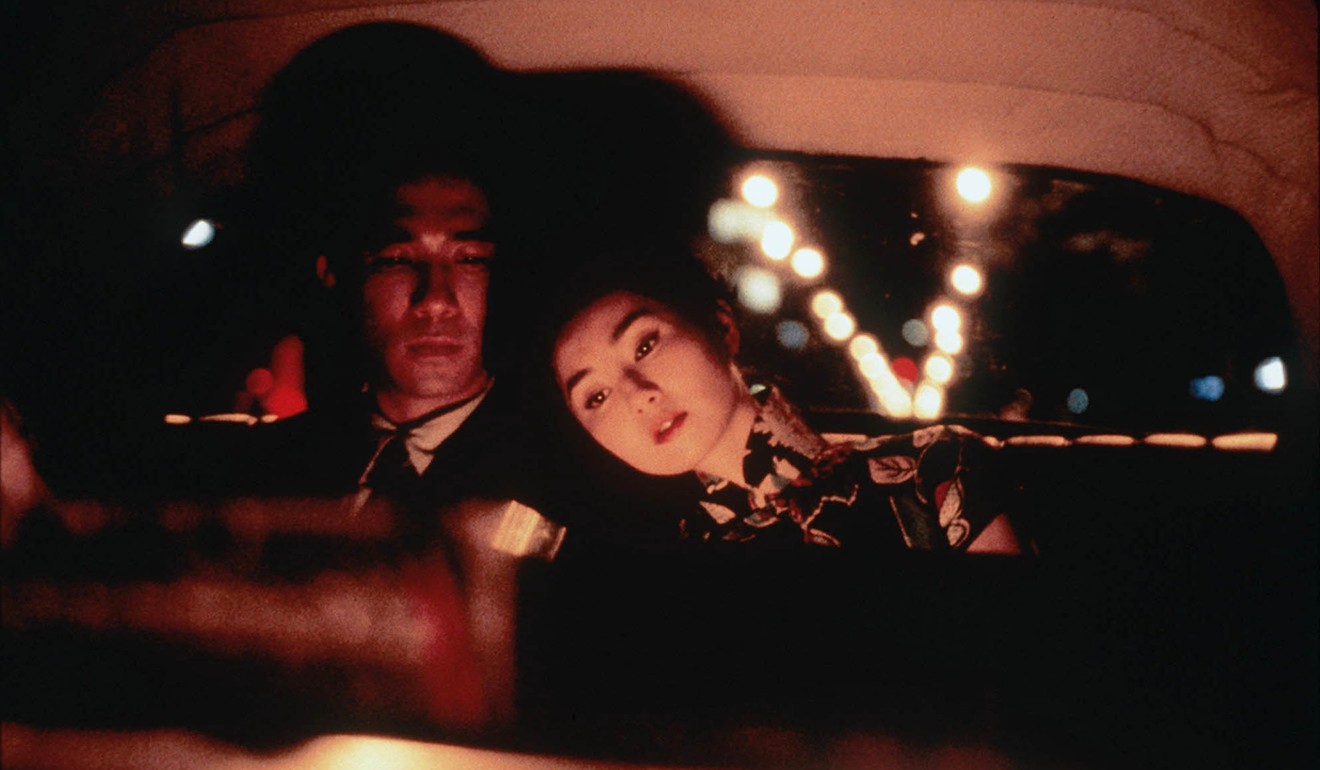 1. In the Mood for Love (2000)
Words cannot describe the sublime beauty of Wong Kar-wai's 1960s-set romance – even if the auteur borrowed more than a few ideas from Liu Yichang's novella Intersection. Starring Tony Leung Chiu-wai and Maggie Cheung Man-yuk as a pair of betrayed spouses who find comfort in each other but hesitate to go further, the visually sumptuous and emotionally devastating film is widely regarded as one of the greatest, from any country, of the 21st century – and deservedly so.
Want more articles like this? Follow SCMP Film on Facebook

Read more at http://www.scmp.com/culture/film-tv/article/2100350/50-best-hong-kong-films-1997-handover-part-2-25-1#mcp0v7QkAyyDVx7s.99