AR RAHNU TEKUN is a short term Sharia compliant mortgage financing product (Qardh) where the client/ entrepreneur will pledge gold products or jewellery based on the types of gold accepted (refer to list of Gold) as collateral for the financing granted.
This facility is based on the Sharia contract, namely Qardh, Rahn and Wadiah Yad Dhamanah under the management of the Product Department of AR RAHNU TEKUN and monitored by the Sharia Department of TEKUN Nasional.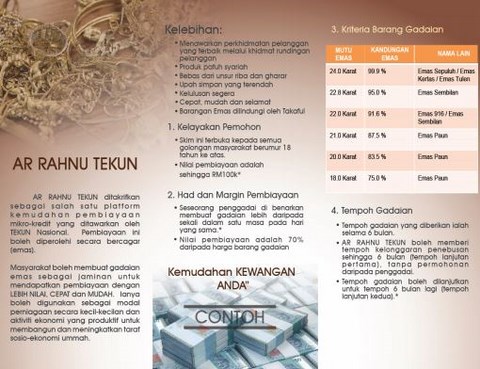 Individuals aged 18 and above as follows; Malaysian citizen; or with the status of permanent resident;

Must possess an Identity Card/ valid documents.

Employees of TEKUN Nasional including their spouse, mother, father as well as children are not allowed to apply for this facility.

ACCEPTED GOLD STANDARDS
| | |
| --- | --- |
| GOLD QUALITY | GOLD CONTENT |
| 24.0 Carat | 99.90% |
| 22.8 Carat | 95.00% |
| 22.0 Carat | 91.60% |
| 21.0 Carat | 87.50% |
| 20.0 Carat | 83.50% |
| 18.0 Carat | 75.00% |

MARGIN
Margin up to 80%* of the marhun value;

The minimum amount is RM100.00;

The maximum mortgage financing for an individual is up to RM100,000.00*

MORTGAGE PERIOD
Financing Period – Six (6) months

Extension Period* – Six (6) months

STORAGE FEE
Storage fee ( Ujrah ) RM0.50*
for each RM100.00 marhun value

OTHER SERVICES
AR RAHNU TEKUN also provides services to store gold products/ jewellery.

A storage fee of 60 sen for each RM100.00 marhun value.

Storage period is 6 months with no extension limit with condition that the previous storage fee is fully paid. The minimum storage period is no less than 15 days.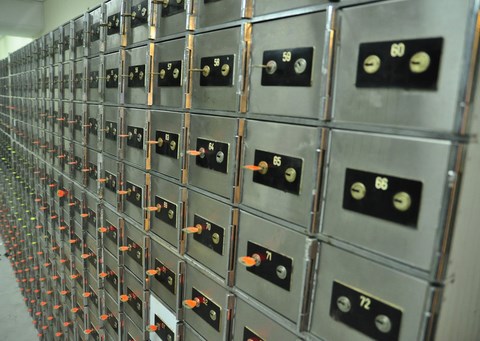 Cleaning of jewellery/ gold products.

Fees charged as low as RM3.00 per item.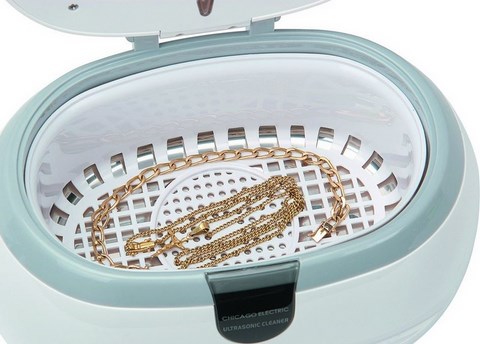 AR-RAHNU PRODUCT DIVISION


TEKUN Nasional
No 2 Jalan Tasik Selatan 4
Telephone: (603) 9106-1315
Fax: (603) 9059-5802
Email: arrahnu@tekun.gov.my
Website: www.arrahnutekun.com.my
AR RAHNU TEKUN Shah Alam Branch :
Tingkat Bawah, No 28 Jalan Tengku Zabedah 9/D
Seksyen 9, 40100 Shah Alam, Selangor
Telephone Number : 03-55238041 / 03-55235407
Branch Manager : En Muhammad Azfarsyawal B. Noor Azmi
AR RAHNU TEKUN Wangsa Maju Branch
03-4142 0919 (Services Counter)
03-4142 0918 (Branch Manager)

Kelebihan Ar Rahnu Berbanding Pajak Gadau Konvension


Antara kelebihan Ar-Rahnu berbanding Pajak Gadai Konvensional ialah:

1. Tidak Mengenakan Kadar Faedah (Unsur Riba)
Perbezaan utama antara Ar-Rahn dan Pajak Gadai Konvensional adalah pada perjanjian pinjaman yang dikaitkan dengan sesuatu ganjaran dan bukan pada gadaian itu sendiri. Dalam perjanjian Ar-Rahn, pinjaman yang diberi tidak dikenakan faedah (interest) iaitu riba di mana riba diharamkan oleh Islam, berbanding Pajak Gadai Konvensional yang menjadikan faedah sebagai sumber hasil kepada pemberi pinjaman dan ianya diharamkan oleh Islam.

2. Nilai Gadaian Tidak Merosot
Nilai gadaian bagi barang yang ingin ditebus semula tidak merosot dan tidak berubah serta tidak berlaku penyelewengan. Tidak berlaku sebarang masalah di mana barang kemas seperti rantai emas apabila ditebus didapati kurang berat atau pendek sedikit daripada sebelum digadai.

3. Wang Lebih Gadaian Dipulangkan..
Sekiranya pemberi gadaian tidak berkemampuan membayar balik hutang yang ditanggungnya apabila tamat tempoh perjanjian, pemberi gadaian akan diberitahu atau dimaklumkan tentang barang gadaian yang terpaksa dijual. Sekiranya harga jualan melebihi baki hutangnya, lebihan tersebut akan dikembalikan. Ini berlaku kerana nilai pinjaman adalah jauh lebih rendah dari nilai barang gadaian.

4. Barang Kemas Yang Disimpan Selamat..
Semua barang kemas yang disimpan dalam skim tersebut adalah selamat. Di mana, penerima gadaian akan menjamin pemeliharaan dan bertanggungjawab ke atas barangan kemas yang diberi oleh pemberi gadaian. Dengan ini, pemberi gadaian tidak perlu risau dengan masalah pemeliharaan dan penjagaan barang kemas mereka sepanjang ia berada di pihak penerima gadaian.

5. Caj perkhidmatan Yang Rendah..
Ar-Rahn menawarkan caj perkhidmatan yang rendah. Semua pengurusan di Ar-Rahn melibatkan kos dan risiko yang rendah jika dibandingkan dengan Pajak Gadai Konvensional. Pajak Gadai Konvisional menawarkan caj perkhidmatan yang tinggi dan ada juga sebilangan pemegang atau tauke Pajak Gadai Konvensional yang menerima atau meminta wang pendahuluan dari penggadai walaupun akta melarang kegiatan tersebut.

6. Tiada Unsur Penipuan Semasa Membuat Timbangan..
Pemberi gadaian juga tidak perlu risau dengan penipuan-penipuan yang sering berlaku semasa timbangan dibuat. Ini kerana, dalam Ar-Rahnu tidak akan berlaku sebarang unsur penipuan semasa timbangan dibuat dan nilai timbangan yang jelas akan ditunjukkan kepada pemberi gadaian.

7. Tempoh Membayar Balik Yang Munasabah..
Ar-Rahnu juga merupakan sebuah Pajak Gadai Islam yang boleh bertolak ansur dengan pelanggannnya berkaitan dengan tempoh membayar balik wang pinjaman yang telah dipinjam. Tempoh membayar balik yang dikenakan adalah munasabah dan boleh diterima pakai oleh semua pihak. Tidak seperti sesetengah Pajak Gadai Konvensional yang kadangkala meminta wang tambahan daripada pemberi gadaian sekiranya pemberi gadaian ingin melanjutkan tempoh pembayaran balik pinjaman mereka.

8. Pemberian Notis Kepada Penggadai Tentang Upacara Lelongan..
Pihak penerima gadaian akan memberi notis kepada pihak penggadai sekiranya barang gadaian mereka hendak dilelongkan dan tempoh masa membayar balik untuk mereka telah habis. Dengan ini pihak pemberi gadaian akan mengetahui bahawa tempoh masa membayar balik yang diperuntukkan untuk mereka telah habis dan barang gadaian mereka akan dilelongkan.

9. Memberi Nilai Gadaian Yang Sepatutnya..
Perkara ini sering berlaku dalam Pajak Gadai Konvensional. Ia berlaku kerana Akta Pemegang Pajak Gadai tidak menetapkan nilai tara atau kriteria untuk menilai gadaian berkenaan. Dalam Ar-Rahnu, penerima gadaian akan memberi nilai gadaian yang sepatutnya dengan barang gadaian yang digadai oleh penggadai.
Source: AR RAHNU TEKUN, Ramlina Stokis Powergold